The following changes will take place on Monday 20/09/21
With the underlying Deutsche Börse exchange adding 10 companies to Germany's flagship DAX 30 index, the Germany 30 index will become the Germany 40.
To reflect the removal of 10 companies by the underlying exchange, the Germany Mid 60 will also change to the Germany Mid 50 on the same date.
Please be informed that due to the upcoming changes in the underlying exchange, we will be creating new symbols to reflect this change.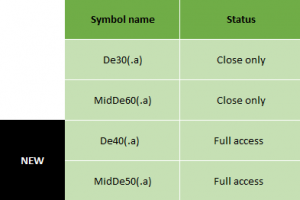 There will be no changes in the margins and spreads.
Kind Regards,
IC Markets