This Monday, 17th February, marks President's Day in the US. As this is a federal holiday in the US, there will be a change in trading hours, with regular hours resuming Tuesday 18th February.
Please refer to the table below for the temporary trading hours.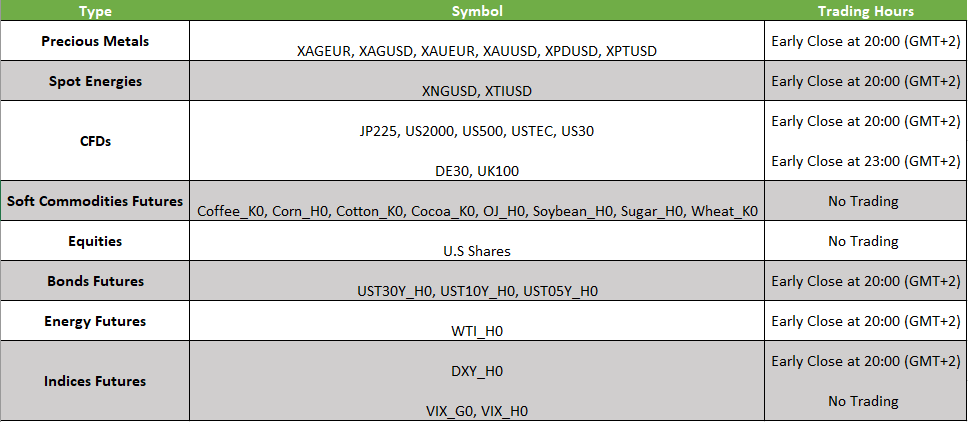 Traders should be aware that in the event of low liquidity, spreads might increase from their normal average levels.
If you have any questions or concerns please do not hesitate to get in contact at support@icmarkets.com