Typically, one's first encounter with the financial markets tends to be a mind-boggling one. Faced with a myriad of peculiar terms and an inordinate number of different markets to choose from, it can almost seem an impossible feat to trade effectively.
To help clear some of this confusion, the following piece will illustrate what the 'spot market' is and how it works.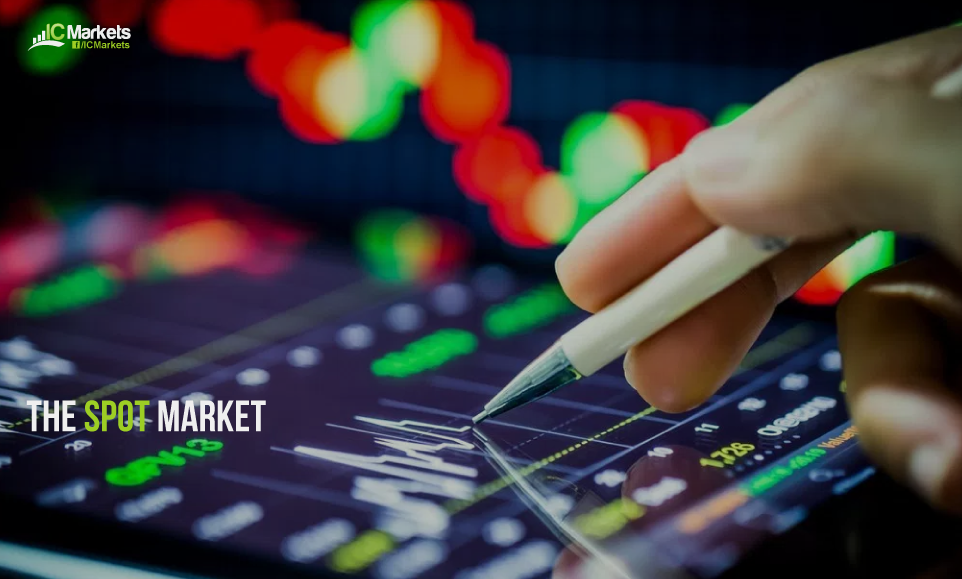 What is the spot market?

The spot market, also referred to as the 'cash market', is where securities are exchanged for cash and delivered forthwith, or on the 'spot'. The price quoted, the 'spot price', is the current market price at which an instrument can be traded.
Unlike the equity market, the spot market does not have a physical central exchange. Trading in the spot market is usually done through a market maker broker or an ECN/STP broker.
A market maker broker is an intermediary that is willing to buy/sell securities for a price. The difference between the price at which a market maker is willing to buy a security (the bid price) and the price that the firm is willing to sell it (the ask price) is known as the market maker spread, or bid/ask spread. Market maker brokers set both the bid/ask prices on their trading systems and display them to their customers through their quote screens.
An ECN (electronic communications network) broker is an intermediary who has a license to buy and sell securities on a client's behalf. An ECN broker collects prices from numerous liquidity providers and displays the best possible bid/ask quotes on their trading platforms based on the prices they receive. Since an ECN broker only matches trades between market participants, it cannot trade against the client. Because ECN spreads are narrower, brokers charge clients a fixed commission per transaction.
Below are IC Market's commission table: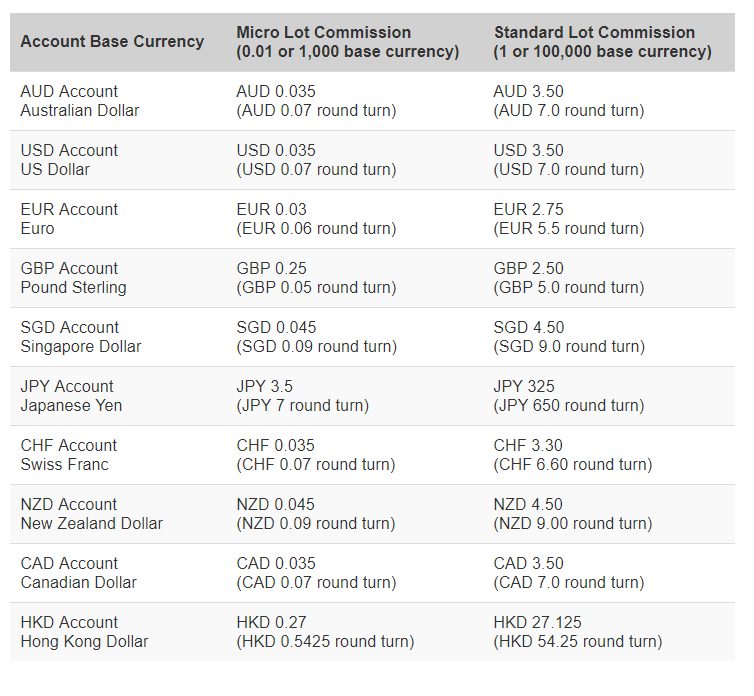 Settlement

The standard settlement date for spot trades is generally two business days from the trade date. In order to allow for a seamless trading experience, however, banks do this on your behalf and charge a swap fee (sometimes referred to as rollover). This is why FX brokers implement swap fees. If brokers failed to apply the rollover on your behalf, you'd effectively have to buy/sell your existing position every two days. The swap tab highlighted on the image below is where you'll find your swap credit/debit value for any active trades open longer than one day:

An FX swap is the interest rate differential between the two currencies you are trading. It is calculated according to whether your position is long or short.
Swaps are charged to the clients account only on positions kept open overnight. The cut-off point is usually 5pm NY time. Apart from Wednesday, your account will, assuming a position is left open after the NY close, either earn credit or be charged a debit. This depends on the interest rates of the currencies traded. FX brokers apply triple swap on Wednesday because that's how it's applied by the banks providing liquidity to the FX market. Remember, FX spot trades usually have a two-day settlement. Triple interest is applied to FX trades at 5pm Wednesday (NY close) as this marks the beginning of a new 24-hour trading day (Thursday) in the global FX market. As the position takes two days to settle, the trade would settle on Saturday when banking institutions are closed, hence the triple interest/charge going into Wednesday's close.
What instruments trade on the spot market?

Forex is among the largest spot markets in the world. Individuals and companies worldwide exchange one currency for another.
As well as spot currencies, IC Markets allows trading of spot energy contracts against the US dollar from your terminal. Crude oil, Brent and Natural gas spot prices are derived from a combination of the first and second nearby month future contract. In addition to spot energies, IC Markets also allows spot metal trading. Gold and silver can be traded against the US dollar, as can platinum and palladium.
Exchange or over the counter?

Exchanges are highly organized establishments that pool dealers and brokers together who buy/sell commodities, securities, currencies, futures, options and other financial instruments. Exchange-traded currency futures and options provide traders with contracts of a set unit size, a fixed expiration date, and centralized clearing.
In the over-the-counter market (typically referred to as OTC) an individual trades directly with a counterparty. There is no exchange or central clearing house. In its place, transactions are typically conducted by telephone or through electronic communications networks (ECNs). Spot markets are generally traded over the counter.
Why choose IC Markets to trade in the spot market?

Trust and Transparency form the basis of IC Markets core values. IC Markets is a True ECN broker with no dealing desk or other form of trade intervention between the client and the market. All trades are straight through processed to our ECN and liquidity providers.
IC Markets is regulated by the Australian Securities and Investment Commission (ASIC) and meets strict capital requirements. When funding your trading account client funds are held in segregated client trust accounts with Australian banks. IC Markets does not use these funds for any purpose other than to maintain margin needed to cover positions opened by clients.
Our True ECN trading environment has been created with traders in mind. Scalping, hedging and automated trading are all permitted. Our True ECN account spreads start at 0.0 pips and we have flexible leverage options offering up to 500:1, as well as accept deposits in 9 major currencies.
Clients can be filled on trade sizes from 1 micro lot (1,000 base currency) to 1,000 lots (100 million base currency) through our ECN. Our ECN sorts and ranks prices to allow real-time execution of large trades over multiple liquidity providers and their pricing tiers, ensuring the best price for any trade size.