Overnight Developments
BoJ Minutes: Most members agree impact of QE is firmly taking place / Geopolitical risks continue to warrant attention /  BoJ to continue QE to achieve price target for as long as necessary
S.Korea to announce revised economic outlook next week / Economy is in a difficult situation, recovery is weaker than expected
China New Home Prices 4.2% in June vs 5.6% in May
The Nikkei  is currently down -1,17% at 15,190, the Hang Seng is down -0,40% at 23,426, the ASX is down -0,12% at 5,515 and the Shanghai Composite is up +0,40% at 2,064.
Gold is down -0,28% at 1313,  Silver is down -0,26% at 21,078, Crude is up +0,36% at 103,57
The  US 10YR is down -0,38% at 2,466.
FX Update
TGI-Friday!
AUDUSD opened at 9353 and came under pressure as risk aversion over the Malaysian plane tragedy saw the Aussie take an early dip to 9336. Asian equities opened lower,  but managed to recoup some losses. The Aussie pushed to 9369 before settling and around 9360, early traders left licking their wounds. Corporate bids seen at 9340 with large stops at 9325 and more bids at 9300. Small offers at 9380 with more at 9390/9400 and stops at 9410.
USDJPY dropped from 101.22 to 101.09, early traders were expecting large falls in Asian stocks on geopolitical concerns.Tokyo fixing took the pair to 101.30, before retreating to around 101.20. As the Nikkei began to pare back losses, the short market  pushed the pair higher, posting a session high of 101.42 before easing back to 101.32. Offers seen at 101.50 with stops at 101.60 and more offers at 102.00.  There is still some chatter of semi-official demand between 101.00/05, also option bids in defense of the 101.00 barrier.
 NZDUSD opened at 8667, was taken just below 8650 and now is recovering. Failure to see any follow through on risk aversion has seen a short squeeze on the bird, NZDUSD up from 8650 to 8680. Stops are seen at 8640 and bids at 8600. Offers start at 8700/10 with stops at 8720/25 and large offers at 8750.
EURUSD has consolidated overnight at this week's lows, with decent optionality around at 1.3500 (just under 600 mln), 1.3525 (just over 600 mln), 1.3530 (just over 1 bln). Stops seen at 1.3475. Topside, stops seen at 1.3540 with offers at 1.3560/65 and stops at 1.3680.
 GBPUSD still playing with yesterday's lows at 1.7080/90 with stops at 1.7065 and offers mixed with stops at 1.7135/40/50. More offers mixed with stops at 1.7165/90 and large offers with a DNT at 1.7195/7200.
Data on Tap today   (all times GMT)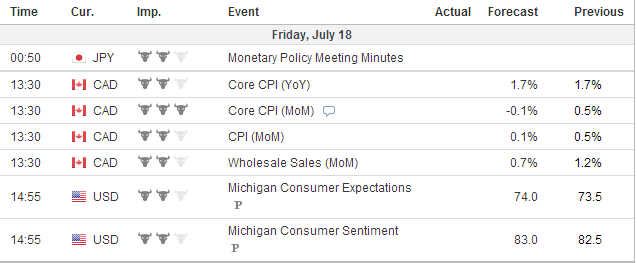 Good Luck today.