EUR/USD
The Euro started yesterday's trading session on a bullish note, strengthening on the back of German Manufacturing data that surpassed expectations. Later in the day price fell below 1.3830, showing that the ranging period is still not over.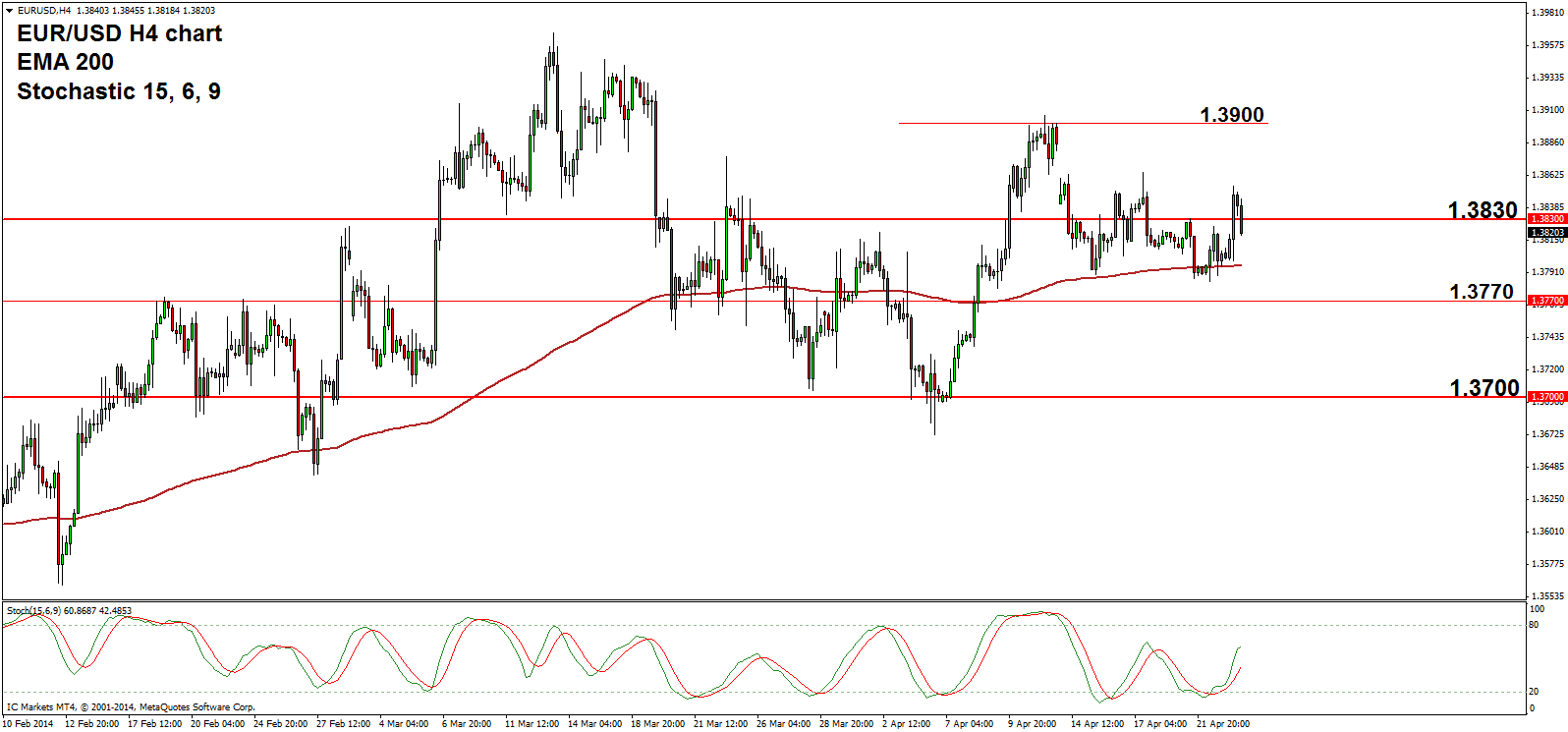 Technical Overview
For quite a long time the pair remained in a narrow range where almost all moves are quickly reversed, making intraday trading difficult. The level of 1.3830 has been broken numerous times and its importance seems to fade away; the 200-period Moving Average continues to move almost flat and the Stochastic doesn't indicate an extreme condition so the picture remains unclear. However, Mario Draghi's speech scheduled today may take the market out of its sleepy state as it can create a lot of volatility.
Fundamental Overview
The first event of the day is the release of the German Ifo Business Climate which is a survey that shows the opinions of about 7,000 German businesses about current economic conditions and expectations for the next six months. The release is scheduled at 8:00 am GMT and values above the estimated 110.5 have the ability to strengthen the Euro. An hour later, ECB President Mario Draghi will deliver a speech at a conference in Amsterdam and this event has the potential to be a strong market-mover if Draghi will offer any hints about future ECB actions regarding monetary policy.
The U.S. Durable Goods Orders are released at 12:30 pm GMT and expected to change from the previous 2.2% to 2.1%. An increase of orders for such goods can strengthen the greenback, taking the pair lower.
GBP/USD
The Bank of England Meeting Minutes didn't present any surprises and the pair dropped after making another attempt to break 1.6820 resistance. The bears were in control of price direction for almost the entire duration of yesterday.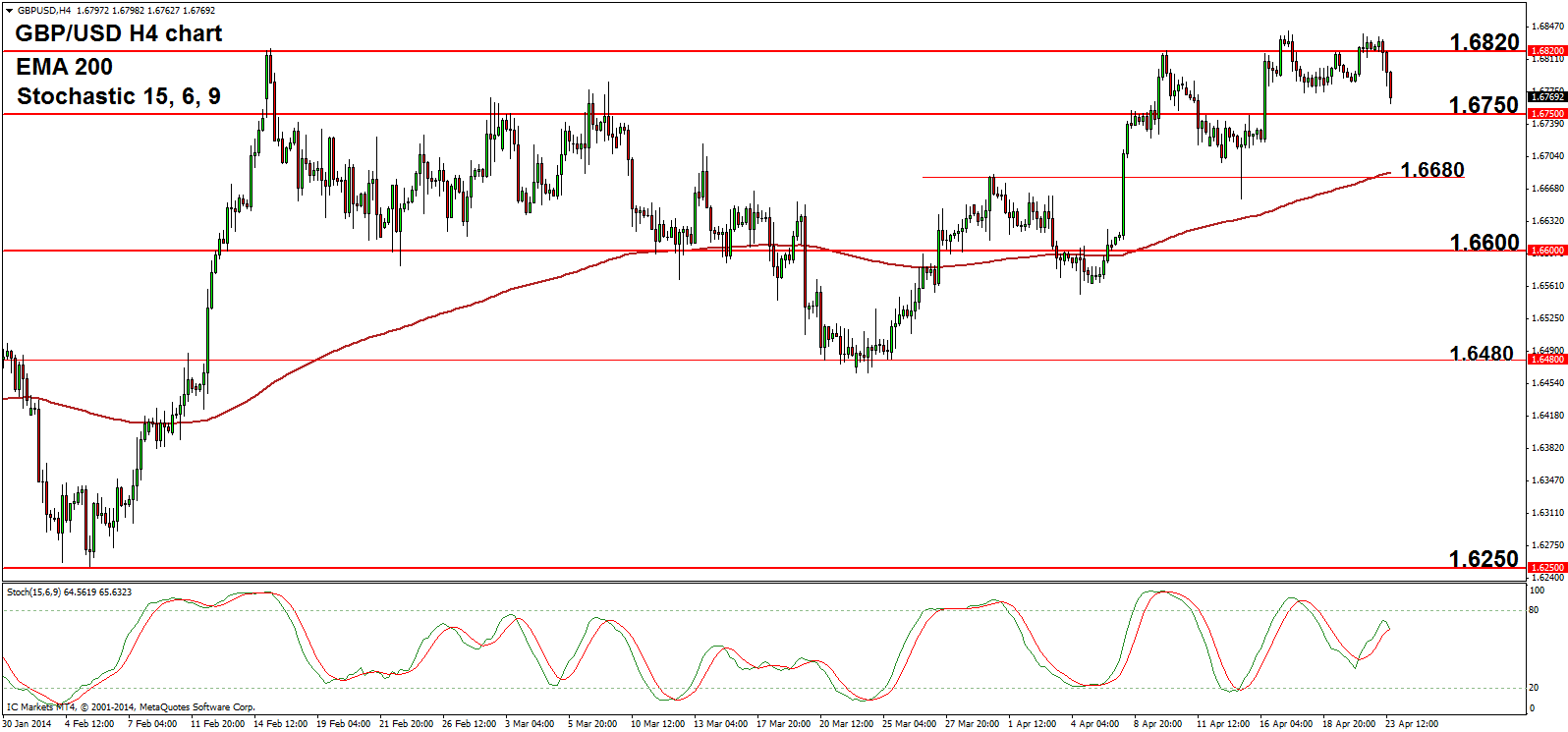 Technical Overview
The bearish move started yesterday is likely to find some support around 1.6750 area, where a bounce-or-break scenario will be in play. A break would weaken the long term uptrend which looks exhausted at the moment because a significant higher high couldn't be printed since the pair first touched 1.6820. On the other hand, a bounce higher would open the door for a new high, thus adding new strength to the uptrend. We slightly favor a break of support because a more vigorous retracement lower is needed even if price will continue higher afterwards.
Fundamental Overview
The Pound has a calm day ahead as no major economic or financial data is released by the United Kingdom.