EUR/USD
We experienced another day characterized by inconclusive movement and a small trading range. The U.S. Existing Home Sales posted a figure that surpassed estimates, strengthening the greenback and erasing Euro's previous gains.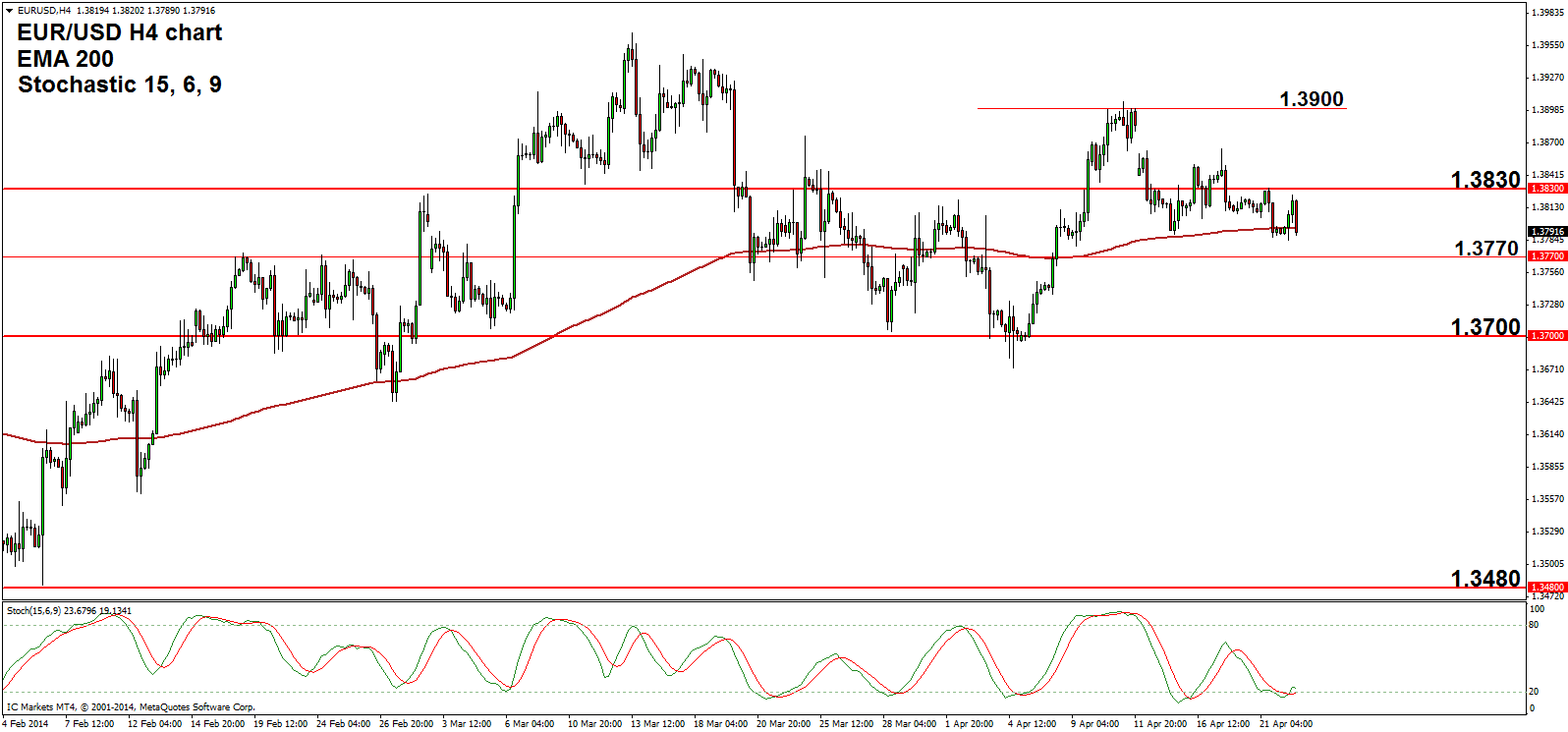 Technical Overview
On a four hour chart we see the Stochastic is struggling to exit the oversold territory but the bulls are having difficulty breaking 1.3830 and all moves in close vicinity of this level are quickly reversed. The 200 period Exponential Moving Average is still traveling on an almost flat trajectory and all these facts are indicative of a ranging market where the balance of power quickly changes. The important levels still remain 1.3830 and 1.3770 and a clear break of either one will most likely generate an extended move in that direction.
Fundamental Overview
At 7:00 am GMT France will announce their Manufacturing Purchasing Managers' Index (PMI) which is a survey of about 400 purchasing managers focused on current and future economic conditions in the manufacturing sector. The estimated figure is 51.9, a small increase from the previous 51.8 and under normal circumstances, higher numbers strengthen the Euro. Half an hour later, Germany will release the indicator with the same name, again with a small increase anticipated: 53.9 compared to the previous 53.7.
Later in the day, at 2:00 pm GMT the U.S New home Sales are released, offering insights into the state of the U.S. house market and expected to increase from 440K to 455K, a fact which would be beneficial for the American Dollar.
GBP/USD
The Pound strengthened yesterday against the greenback and currently the pair is trading very close to 1.6820 after breaching it during the day.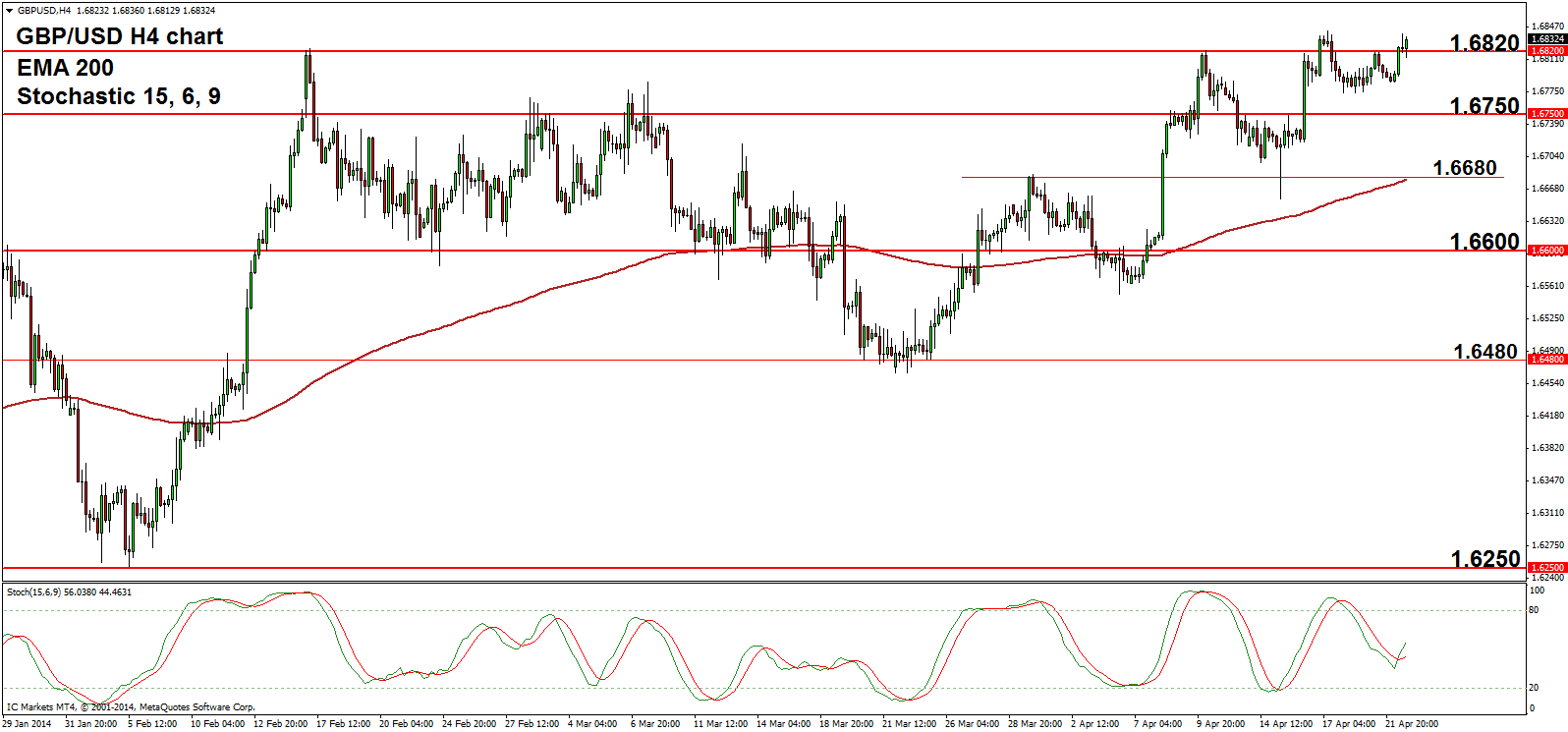 Technical Overview
Price tried several times to break the important level of 1.6820 without much success. If this attempt doesn't generate a clear breakout, it could be interpreted as a sign of exhaustion and lack of bull power which would most likely bring the pair back into the support located at 1.6750. Keep in mind that from a long term perspective, the pair is in an uptrend so bullish moves cannot be overruled.
Fundamental Overview
The Bank of England will release today at 8:30 am GMT the Minutes of their latest Meeting. The document contains the outcome of the MPC members' vote regarding the Interest Rate and the Asset Purchase Facility (how many members voted to increase, decrease or keep the Rate unchanged) and potential hints about future monetary direction.