EUR/USD
Although major banks around the world were closed yesterday in celebration of Easter Monday, the pair moved more than anticipated, but still less than normal and had a bearish bias, traveling south towards 1.3770 support.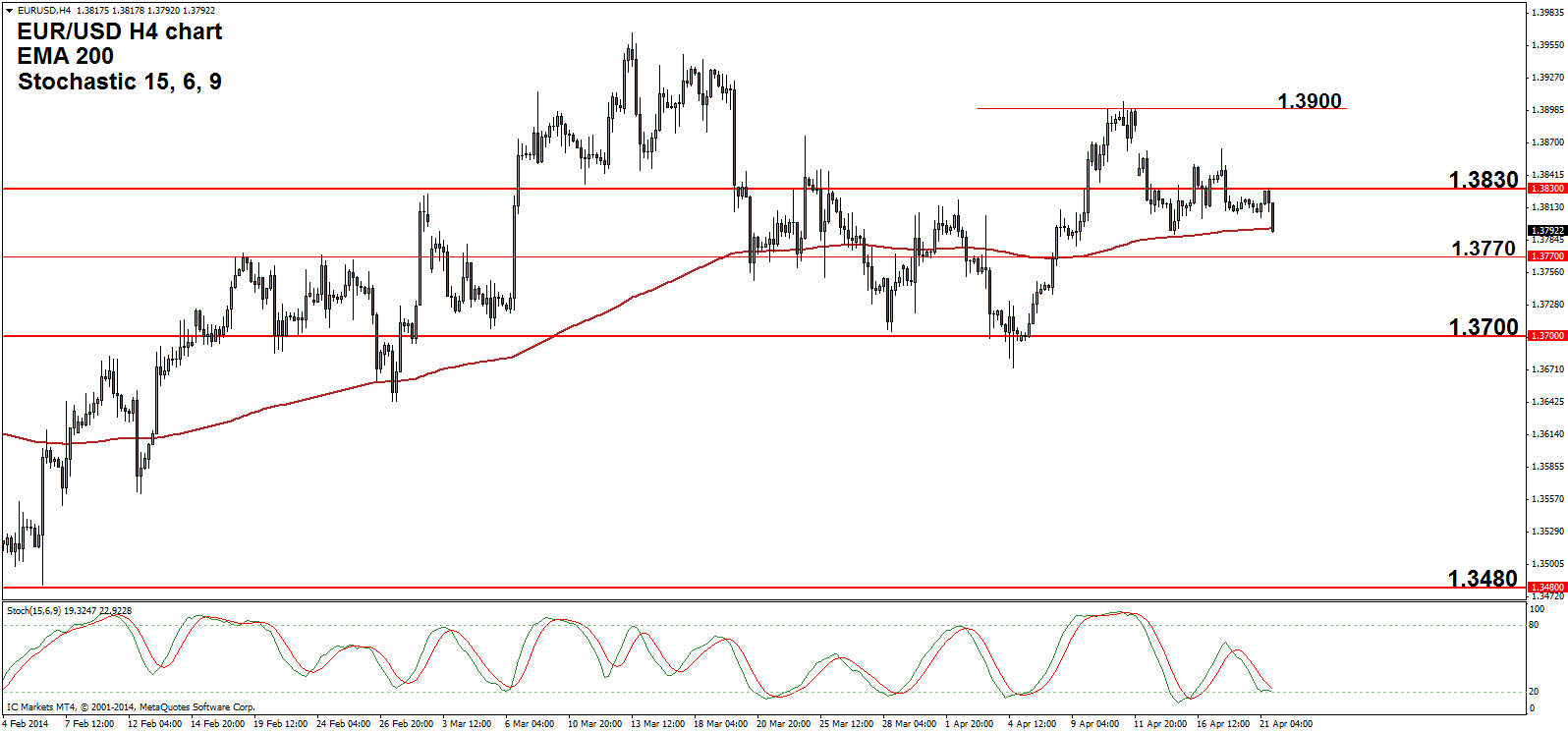 Technical Overview
Yesterday's movement cannot be considered yet an attempt of the bears to take control of the pair as low volume probably played a big role in the drop. Today liquidity is likely to get back to normal so we will see the bulls' reply to yesterday's move. A break of 1.3770 would be indicative of mounting bearish pressure and would open the door for a move into 1.3700; however, our bias is neutral as we cannot put a lot of weight on yesterday's price action.
Fundamental Overview
Action slowly picks up today as the Euro Zone Consumer Confidence is announced at 2:00 pm GMT (no change estimated from the current -9). A higher than estimated reading is considered bullish for the Euro as it may suggest optimism and a thriving economy but the indicator usually doesn't have a high impact on the Euro. At the same time, the U.S. Existing Home Sales are released, showing changes in the number of houses sold during the previous month, without taking into account new buildings. Higher figures than the anticipated 4.57M are beneficial for the U.S. Dollar and have the potential to take the pair lower.
GBP/USD
The pair moved yesterday in a tight range and no major developments took place. Today volume will be back to normal and stronger moves will probably occur.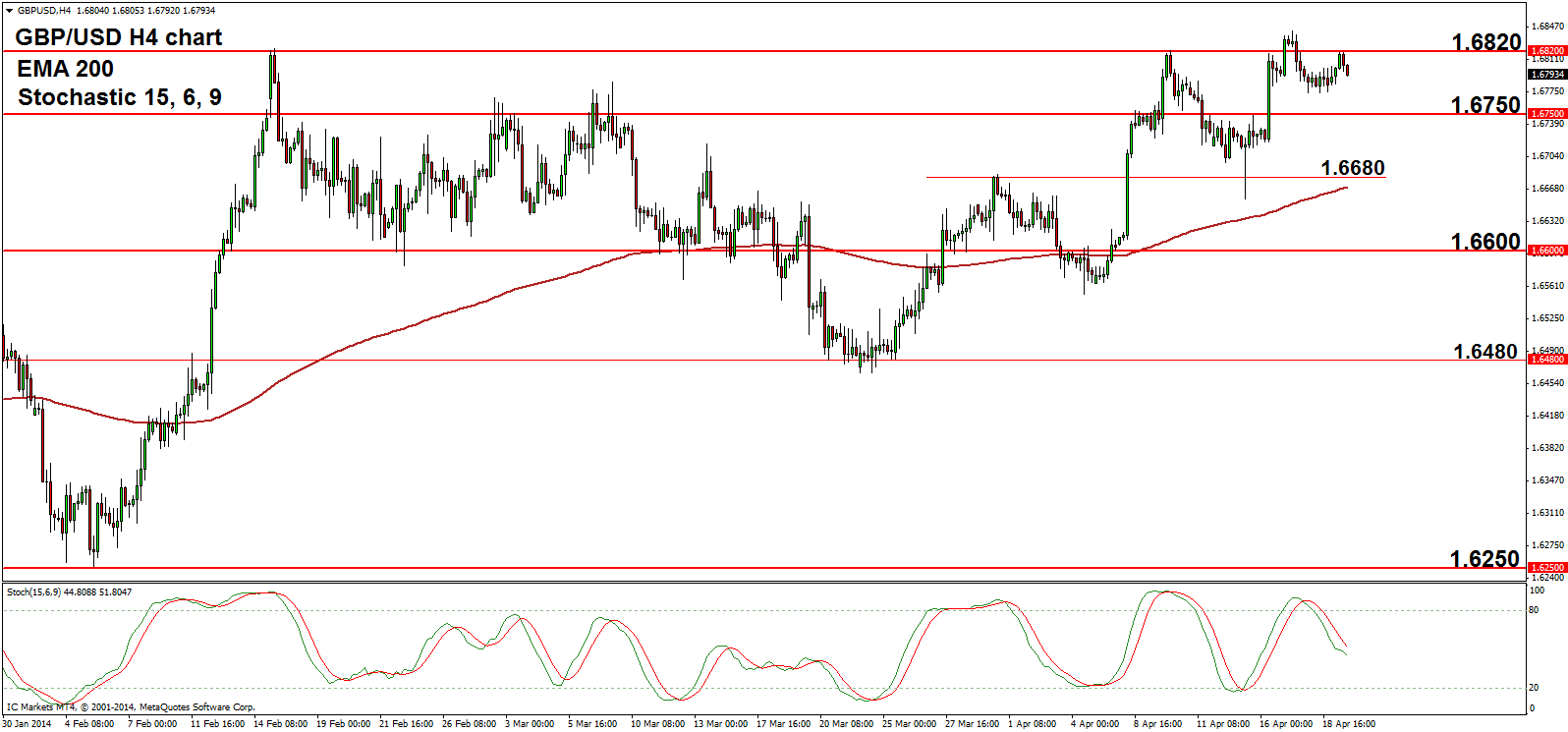 Technical Overview
The resistance located at 1.6820 was touched yesterday and price was immediately pushed lower. This is a sign that moves south have a higher probability of occurring and 1.6750 might be the next target, but for the moment the picture is unclear and neither side is in control of the pair.
Fundamental Overview
The United Kingdom didn't schedule any news releases so market participants will focus on the U.S. release and on the technical aspect of the market.