EUR/USD
Not much can be said about Friday's trading session as major banks around the world were closed in observance of Good Friday and price didn't move almost at all.
Technical Overview
Price will stall today and little to no trading will be seen as most brokerages are closed in celebration of Easter Monday. Once markets are open again, the main levels to watch are 1.3830 and 1.3770.
Fundamental Overview
The day ahead lacks economic releases for the reason mentioned above. Action will start to pick up Tuesday as banks and brokerages resume activity.
GBP/USD
Similar to the EUR/USD, the Cable moved sideways for the entire duration of Friday's trading session and no special developments took place.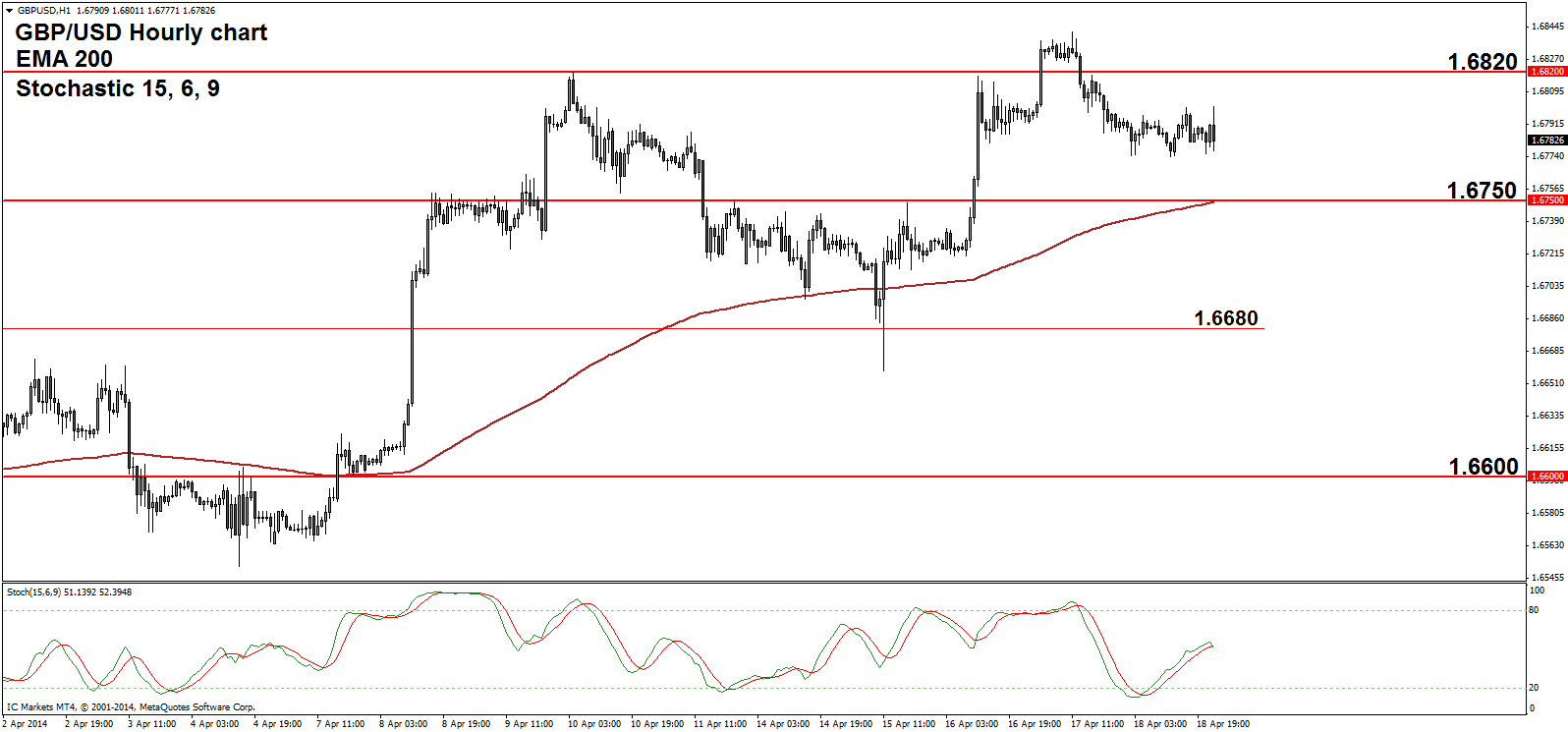 Technical Overview
The same situation mentioned above will be present on the GBP/USD pair and all others.
Fundamental Overview
The United Kingdom didn't schedule any economic or financial data for today as Easter Monday keeps all economic activity to a minimum.