EUR/USD
The U.S. Dollar weakened during the first part of yesterday's trading session but came back strong once the Unemployment Claims and the Philly Fed Manufacturing Index both showed readings which surpassed estimates.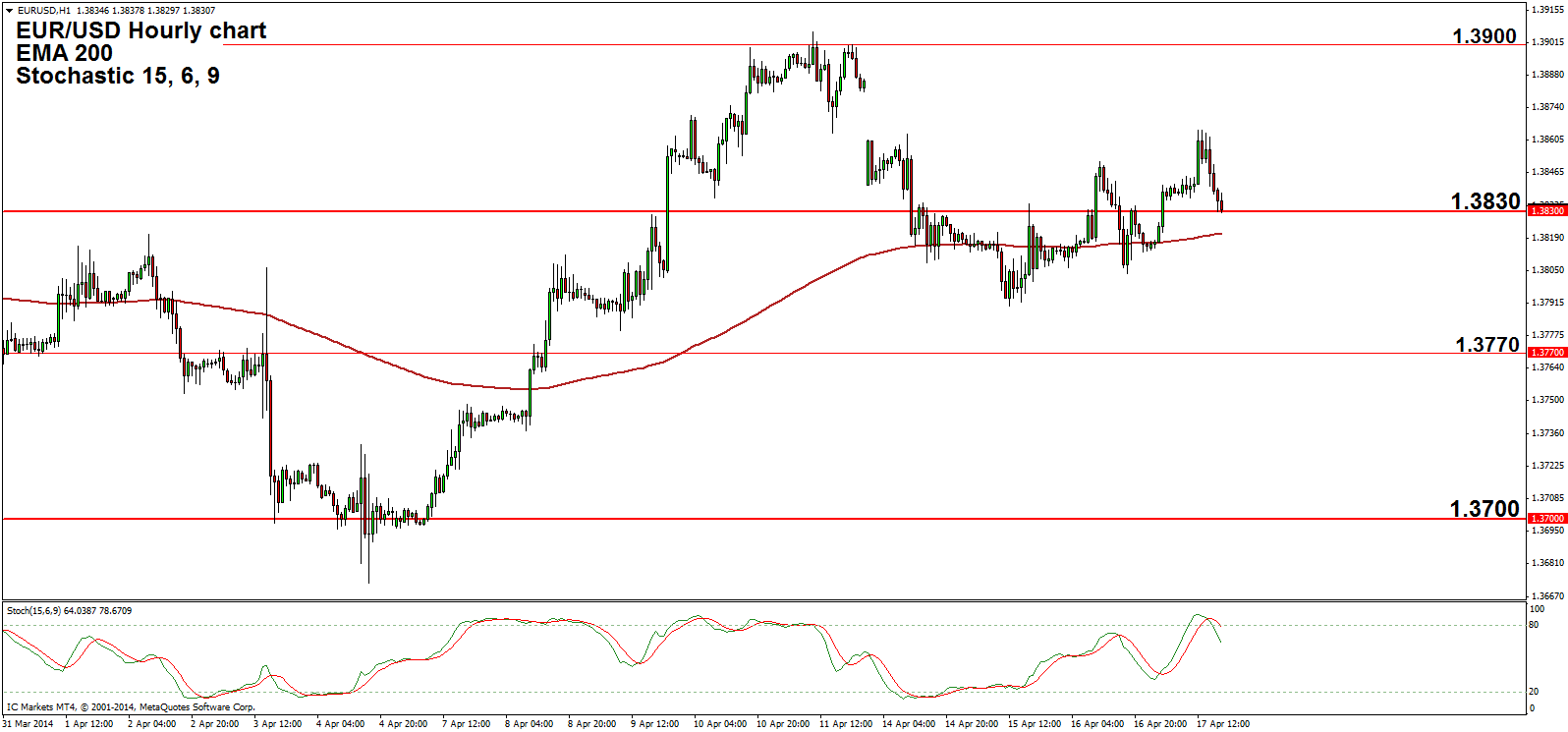 Technical Overview
The pair moved back above 1.3830 before coming down to touch it once again, exhibiting some of the mixed movement we talked about. Moves in any direction are likely to be reversed mainly because volume is going to be low due to Good Friday and the approaching of the Easter Holidays which will bring irregular movement almost certainly. Most banks and some brokerages around the world will be closed today, contributing to this unpredictable behavior.
Fundamental Overview
Today no economic indicators are released and major Banks are closed, celebrating Good Friday.
GBP/USD
The bulls made another push yesterday and managed to briefly break the resistance located at 1.6820 but after this move, their interest for the Pound faded away and price moved below the mentioned level.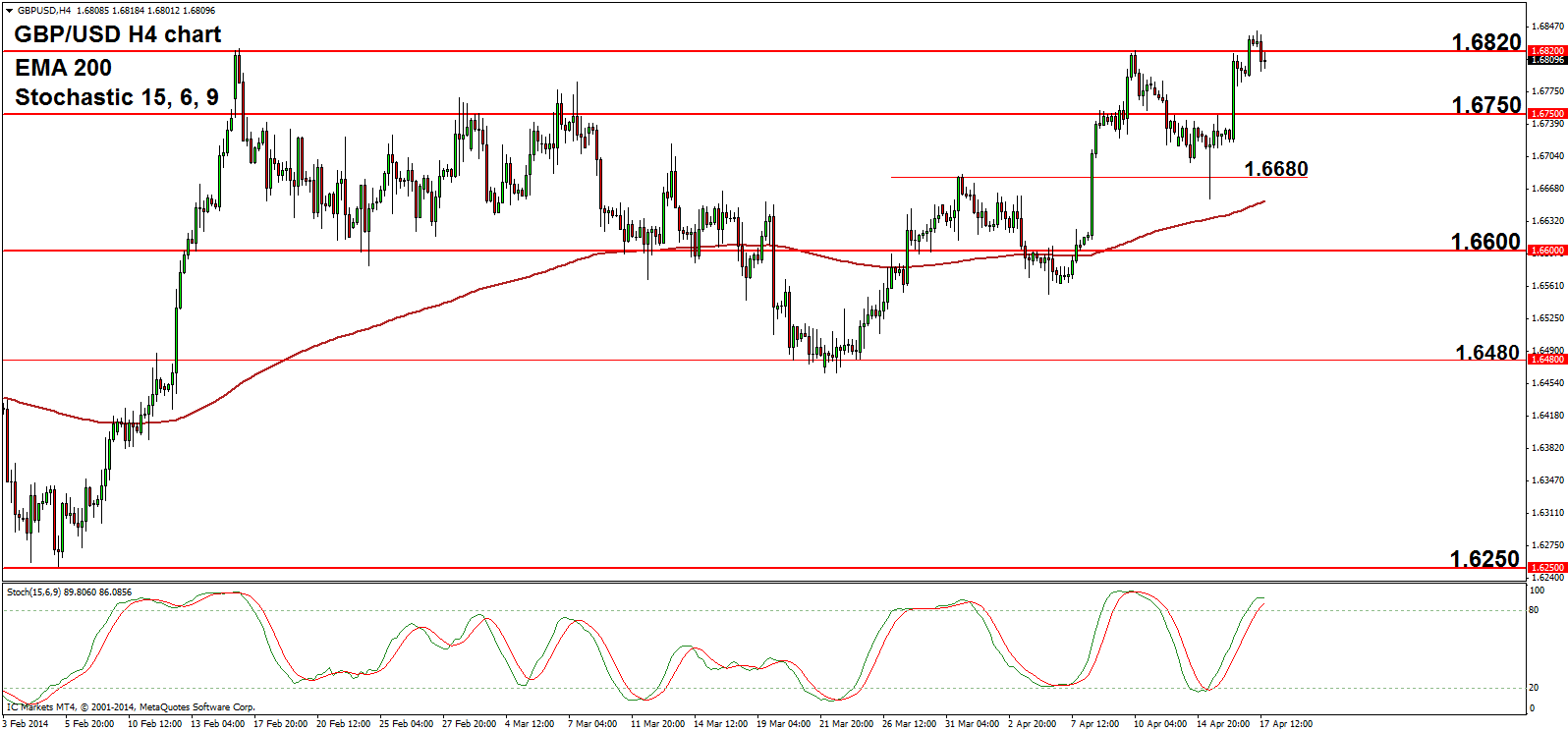 Technical Overview
Technical analysis will be unreliable today for all the reasons outlined above. Moves above 1.6820 (if they occur) cannot be considered real breakouts and may easily reversed once volume is back to normal.
Fundamental Overview
The United Kingdom doesn't release any economic or financial data today and we recommend caution if trading any pair, not only the two presented here.
We hope your trading was successful this week and we wish you Happy Easter Holidays!