EUR/USD
After an initial bullish impulse which took the pair above 1.3830 resistance, the bears took over and broke the mentioned level to the down side on the back of better than estimated U.S. Industrial data. Euro Zone's CPI came out with the anticipated value of 0.5%.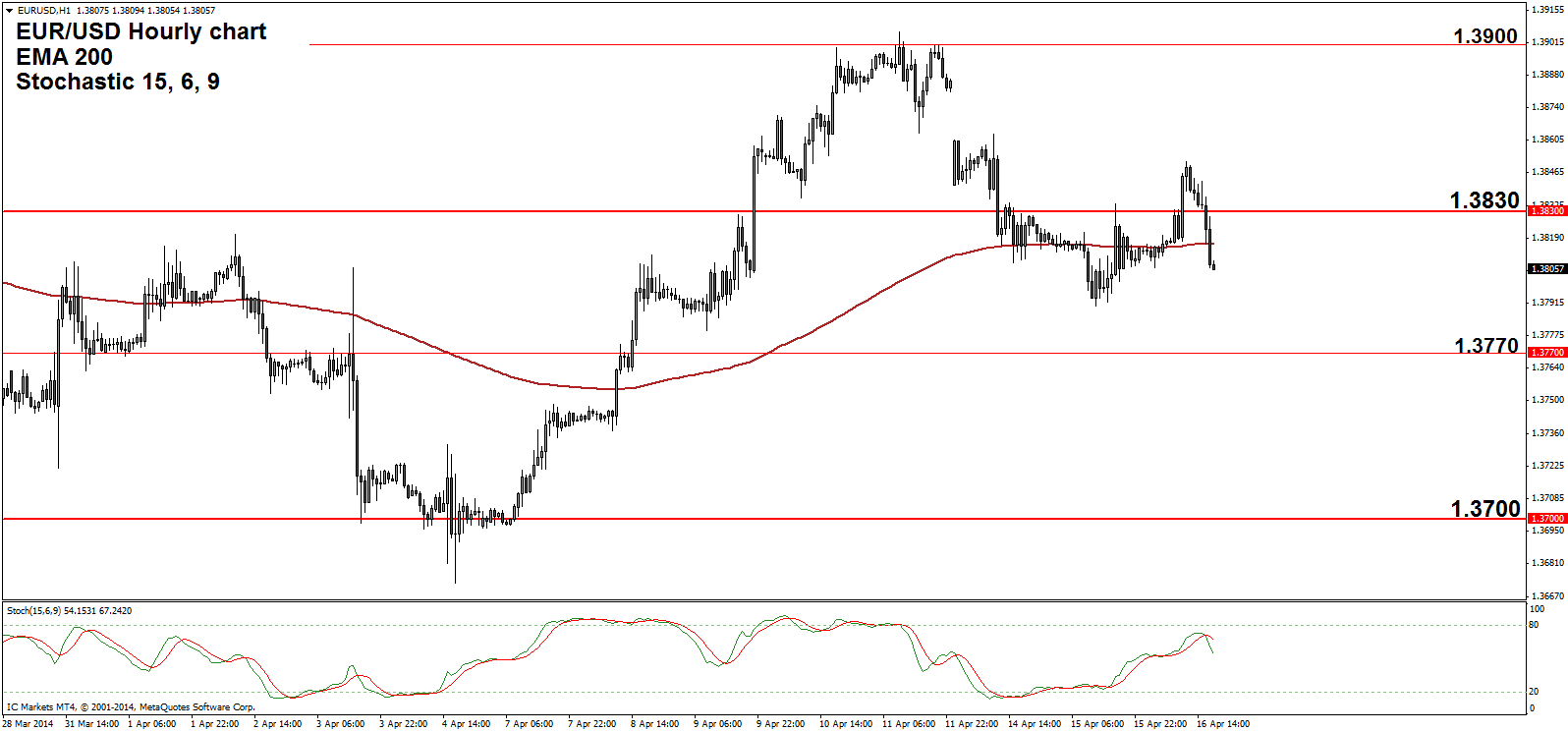 Technical Overview
The pair continues to trade without a clear bias and all moves are quickly reversed; what appeared yesterday to be a clean break of resistance turned out to be a short-lived bullish impulse and price was immediately brought below 1.3830. In other words, resistance didn't turn into support, so if the choppy price action seen lately is over, the pair's next target might be 1.3770. Keep in mind that on a four hour chart the Stochastic is moving north while on an hourly chart the same indicator is moving south and the 200-period Exponential Moving Average on both timeframes is mostly flat; these are mixed signs which show indecision and indicate that both bullish and bearish moves can occur.
Fundamental Overview
The Euro has a calm day ahead in terms of economic releases so traders' attention will be focused on the U.S. Unemployment Claims which are released at 12:30 pm GMT and are expected to increase from the previous 300K to 316K. At 2:00 pm GMT the Philly Fed Manufacturing Index comes out, with an estimated increase to 9.6 from the previous 9.0. Lower numbers for the Unemployment Claims and a higher value of the Manufacturing index are beneficial for the greenback but the indicators are not considered major market movers.
GBP/USD
The Pound strengthened significantly during yesterday's trading session after the U.K. Unemployment Rate dropped to 6.9%, a better value than the anticipated 7.2%; the Claimant Count Change didn't post a surprising figure and was overshadowed by the indicator we just mentioned.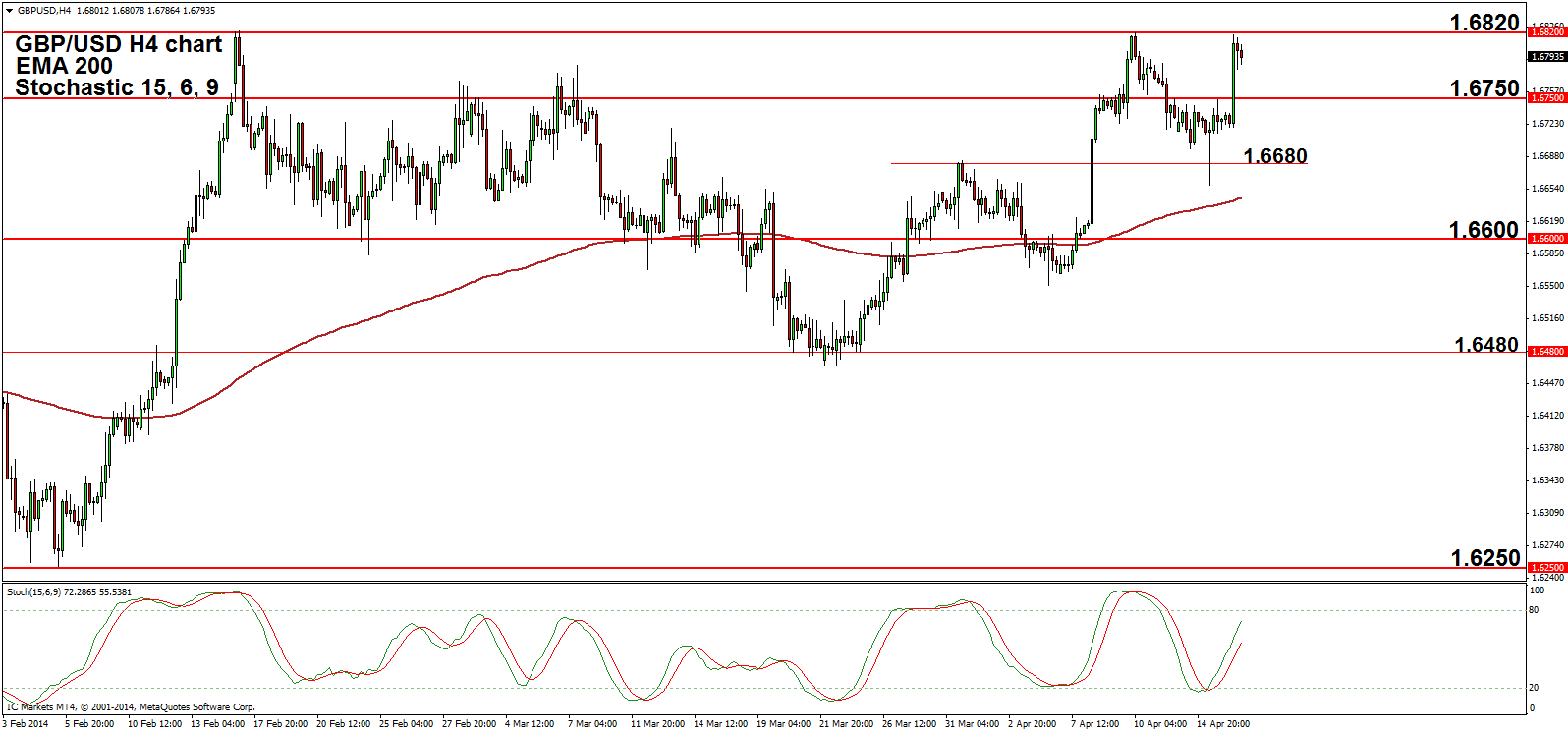 Technical Overview
Price reached an important level for the third time in a relatively short period: 1.6820. If the current encounter with this main resistance doesn't result in a clear break, we believe that a stronger retracement lower will be next. For the time being the bulls are in control of short and medium term movement and the only thing standing in front of further advances is the resistance at 1.6820. If this can't be broken soon, 1.6750 will be targeted once more.
Fundamental Overview
The United Kingdom didn't schedule any economic or financial releases today so the U.S. events will have more weight than usual. Easter is approaching so the market may be affected by low liquidity.