EUR/USD
Yesterday's trading session was characterized by choppy price action, generated mostly by unrest in the Ukraine. The German ZEW showed a worse than expected figure while inflation in the U.S. increased, strengthening the greenback.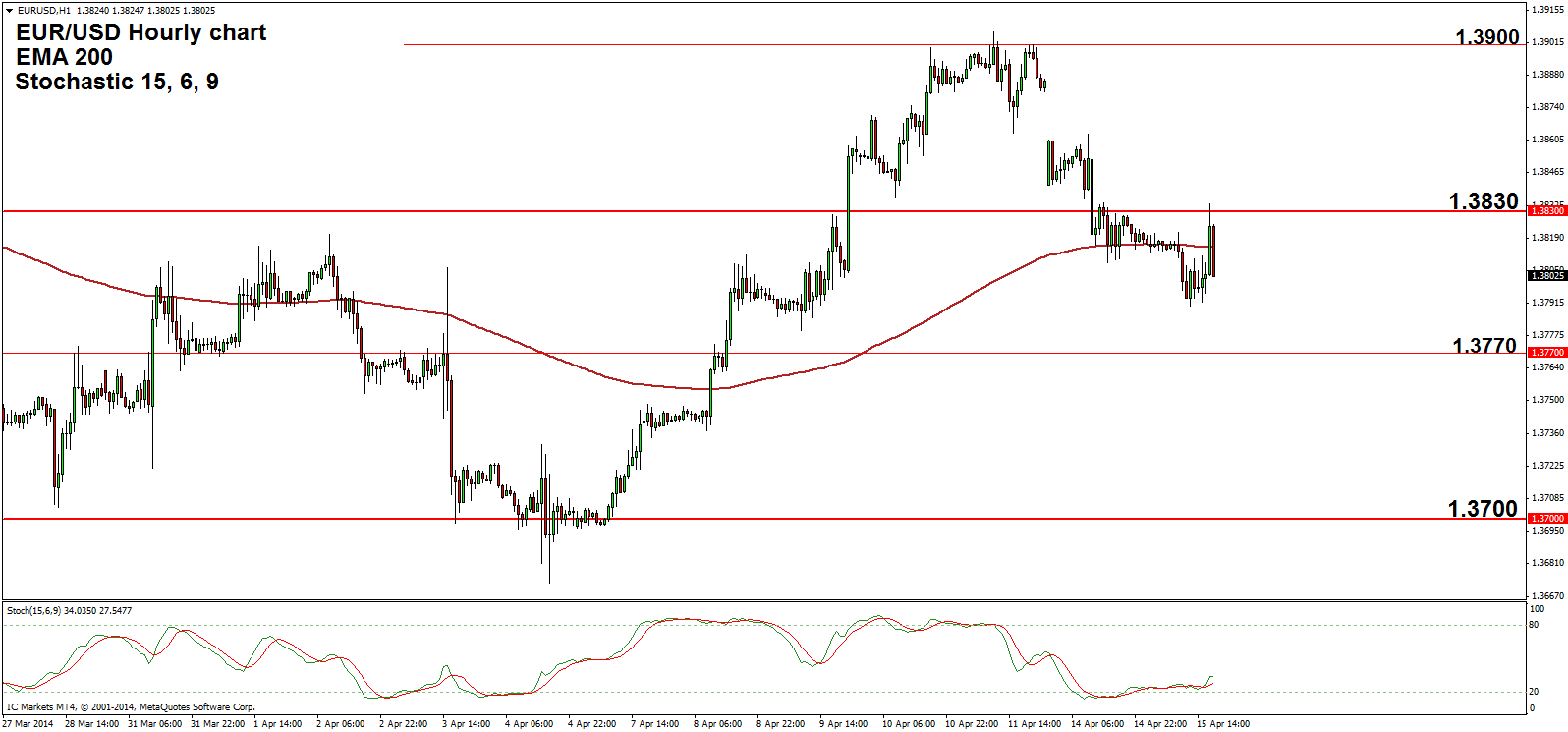 Technical Overview
The pair changed direction many times yesterday but maybe the most important aspect is that 1.3830 rejected price lower immediately after being touched. This indicates that U.S. Dollar is starting to pick up momentum, following Monday's Retail Sales and Yesterday's better than anticipated CPI so we might see a move into 1.3770. The Stochastic on a four hour chart is starting to move below the 20 level (oversold), while on the hourly chart above, we can notice it already exited oversold territory, moving up; these are bullish signs but keep in mind that indicators usually lag behind price.
Fundamental Overview
Today is Euro Zone's turn to release their Consumer Price Index, scheduled at 9:00 am GMT and expected to remain unchanged at 0.5%. The goal of the European Central Bank is to keep inflation just below 2.0% for the sake of price stability so the current value of 0.5% is already considered too low and further decreases would weaken the Euro while a higher value is considered bullish for the single currency.
The United States will announce the Industrial Production numbers at 1:15 pm GMT; the indicator offers insights into the performance of the industrial sector and better than estimated values are beneficial for the greenback. Today's consensus is 0.5% while the previous value was 0.6%.
GBP/USD
Yesterday a major whipsaw was experienced at the time of UK's CPI release which came out as anticipated, with a value of 1.6%. The rest of the day was bullish but 1.6750 wasn't broken to the up side.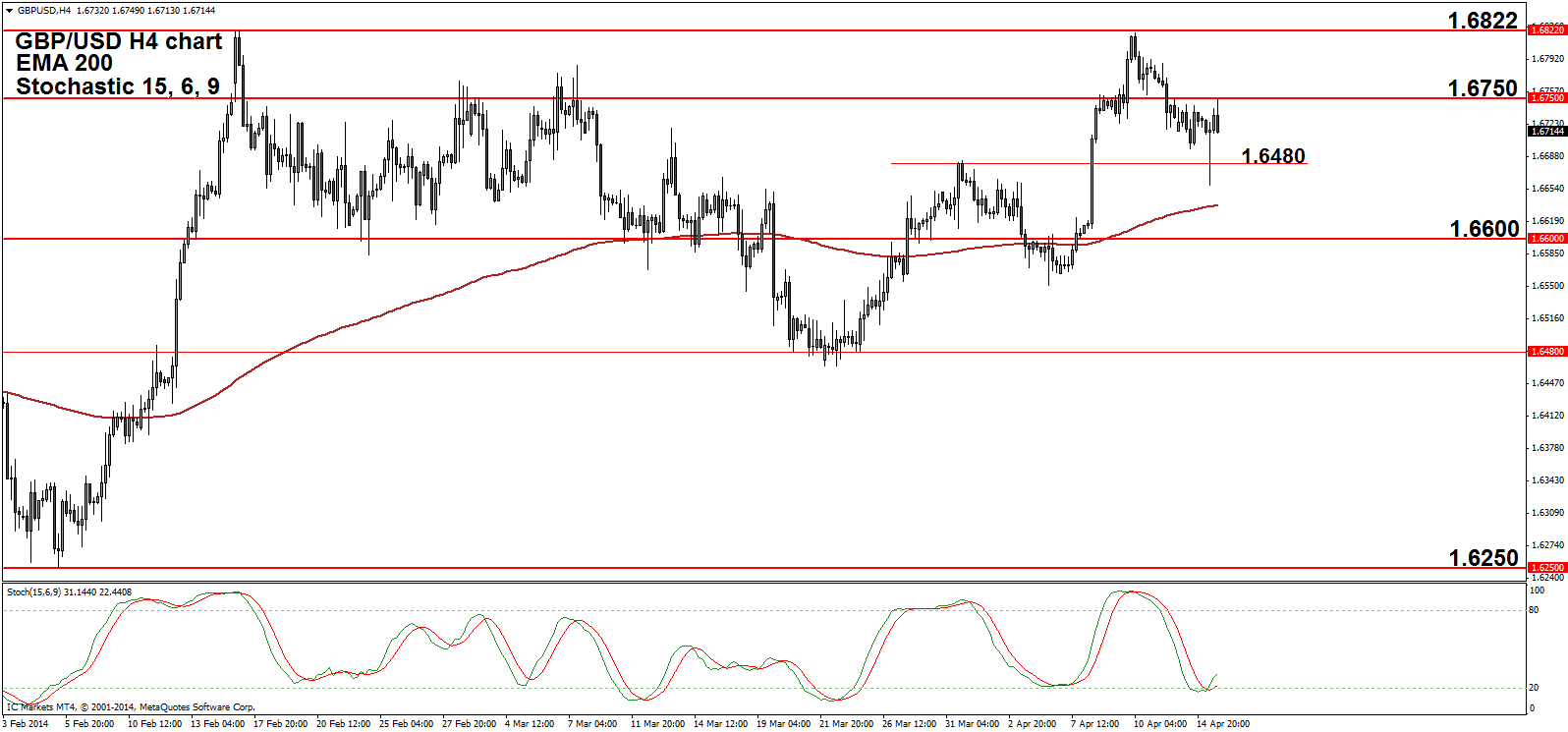 Technical Overview
Immediate rejection was seen once price came in contact with the level located at 1.6680 and this is a sign that retracements are over and the pair is preparing for another bull run. As mentioned before, for the uptrend to resume we need to see price above 1.6750 and Stochastic crossed upwards. Since the Stochastic has already crossed, we believe that once 1.6750 is broken, more buyers will join and the pair will move upwards.
Fundamental Overview
Unemployment data will be released by the United Kingdom today at 8:30 am GMT in the form of the Claimant Count Change. The estimated value is -30.2K, compared to last month's -34.6K but lower than estimated numbers are beneficial for the currency as employment is correlated with consumer spending. As always, the U.S. data will have a direct impact on the pair's direction.