EUR/USD
During the weekend ECB President Mario Draghi mentioned that further strengthening of the Euro would "require further stimulus" and as a result the market opened this week with a gap lower. The U.S. Dollar appreciated during the day on the back of better than estimated Retail Sales.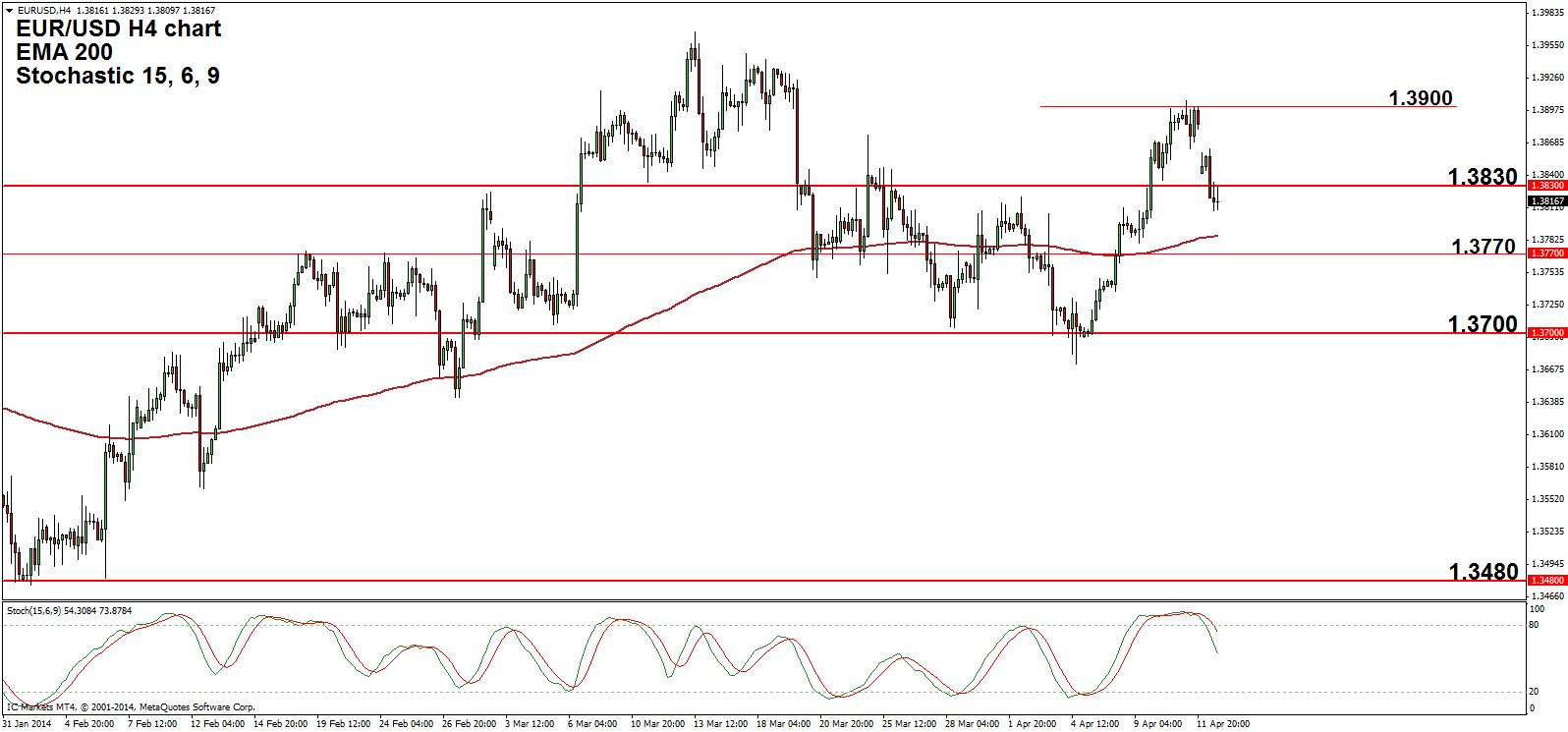 Technical Overview
The retracement we talked about occurred yesterday and 1.3830 was touched. Price even pierced through it, but this cannot be considered a true break of the level and the pair will probably move back above 1.3830. The first support is located at 1.3770, while resistance is represented by the recent high formed around 1.3900 and overall the pair still has a bullish bias.
Fundamental Overview
Germany will release at 9:00 am GMT the ZEW Economic Sentiment indicator which is expected to come out with a value of 45.0, while the current is 46.6. The indicator is a survey derived from the opinions of about 275 German analysts and institutional investors and higher readings suggest optimism and are beneficial for the Euro.
Later in the day, at 12:30 pm GMT the U.S. Consumer Price Index is released and anticipated to increase from 1.1% to 1.4%. Although the CPI is an important inflation measurement, it is not the main indicator the Fed takes into account when the Interest Rate decision is made but higher values have the potential to strengthen the greenback, nonetheless.
GBP/USD
The U.S. Retail Sales didn't have the anticipated effect, although some Dollar strength was seen at the time of the release but soon after, the Pound bulls took over and the pair moved back into 1.6750 level.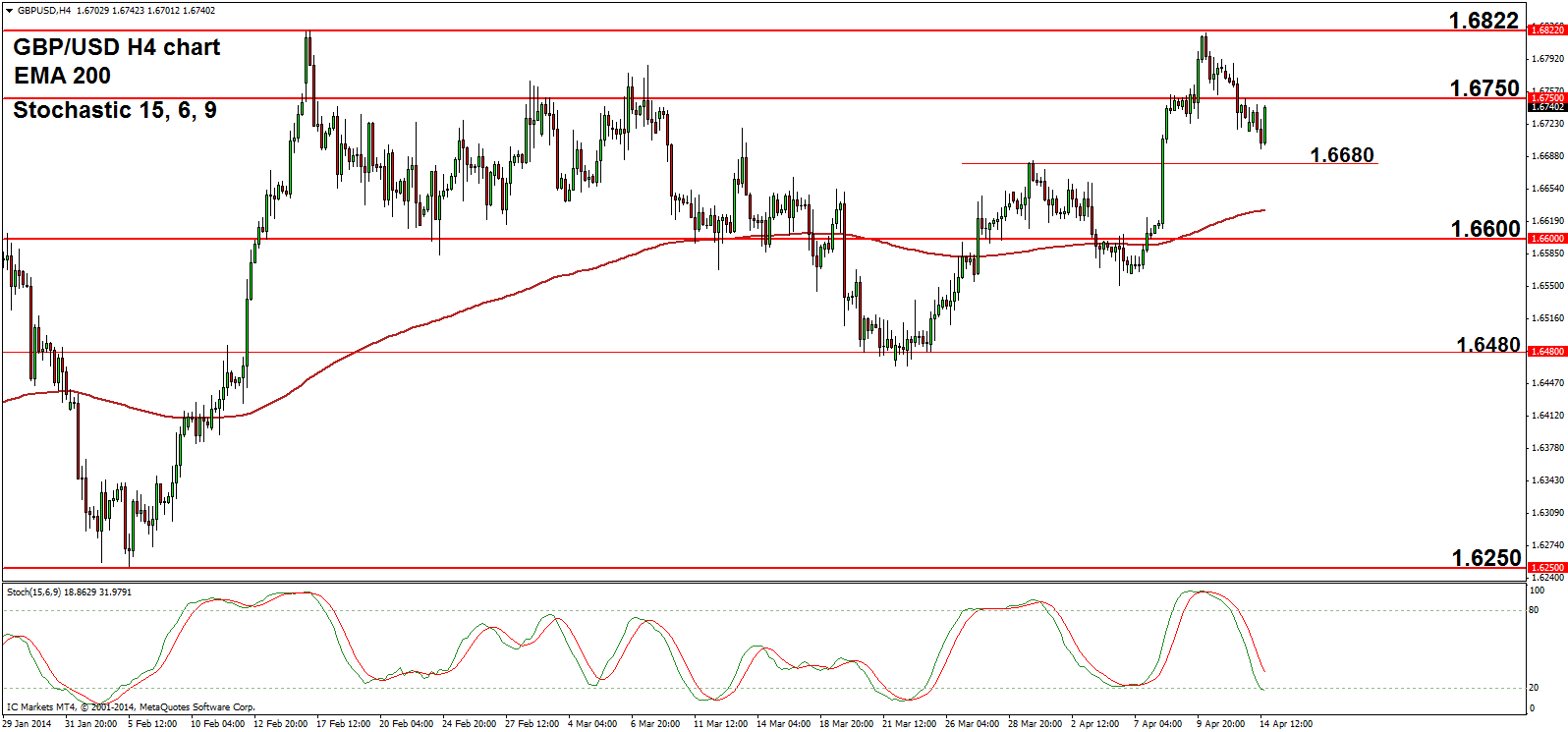 Technical Overview
The potential support level located at 1.6680 wasn't touched yesterday but price is already showing signs of bullish pressure; however, for the uptrend to resume the pair must move back above 1.6750 and the Stochastic must cross upwards. If instead price moves lower and goes through 1.6680, the uptrend will be weakened and further bearish movement might be seen.
Fundamental Overview
At 8:30 am GMT the U.K. Consumer Price Index is announced; the value is estimated to decrease from 1.7% to 1.6%, a fact which would be perceived as negative for the Pound since the indicator is used by the Bank of England as the prime inflation gauge. The U.S. CPI will also have a direct influence on the pair's movement.