EUR/USD
Friday the American economy posted better than estimated numbers for their Producer Price Index and Consumer Sentiment but despite this fact, the pair did not retrace lower as anticipated. Some bearish movement was present but the Euro quickly erased U.S. Dollar gains.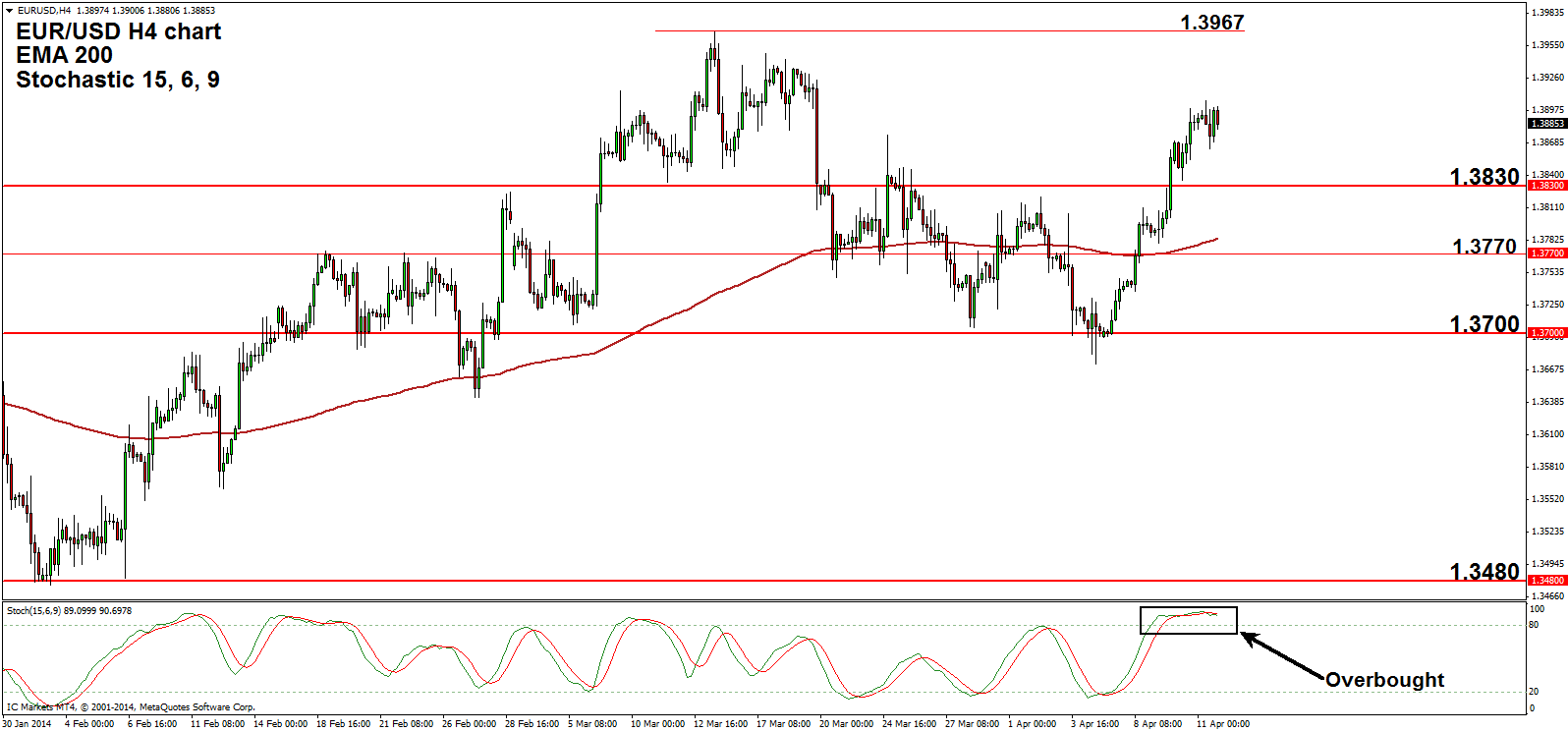 Technical Overview
During today's trading session we anticipate a more significant retracement lower, which will probably find support around 1.3830. For the entire last week price traveled north, becoming overextended and now a move lower is needed. The overbought condition of the Stochastic indicator adds extra weight to this prediction and makes a touch of 1.3830 more probable. To the up side, the main level of interest is 1.3967.
Fundamental Overview
The Euro Zone will release the Industrial Production numbers at 9:00 am GMT, with an increase anticipated from the previous -0.2% to 0.3%, a fact which will have a positive impact on the Euro if it comes true. However, the most important economic event of the day will be the U.S. Retail Sales release which is scheduled at 12:30 pm GMT. Sales made at a retail level represent the major part of the entire consumer spending which in turn, makes up for about two thirds of overall economic activity so better values than the estimated 0.8% will probably strengthen the greenback.
GBP/USD
The effect of good U.S. data was better seen against the Pound and U.S. Dollar strength took the pair lower Friday, completing a much needed retracement.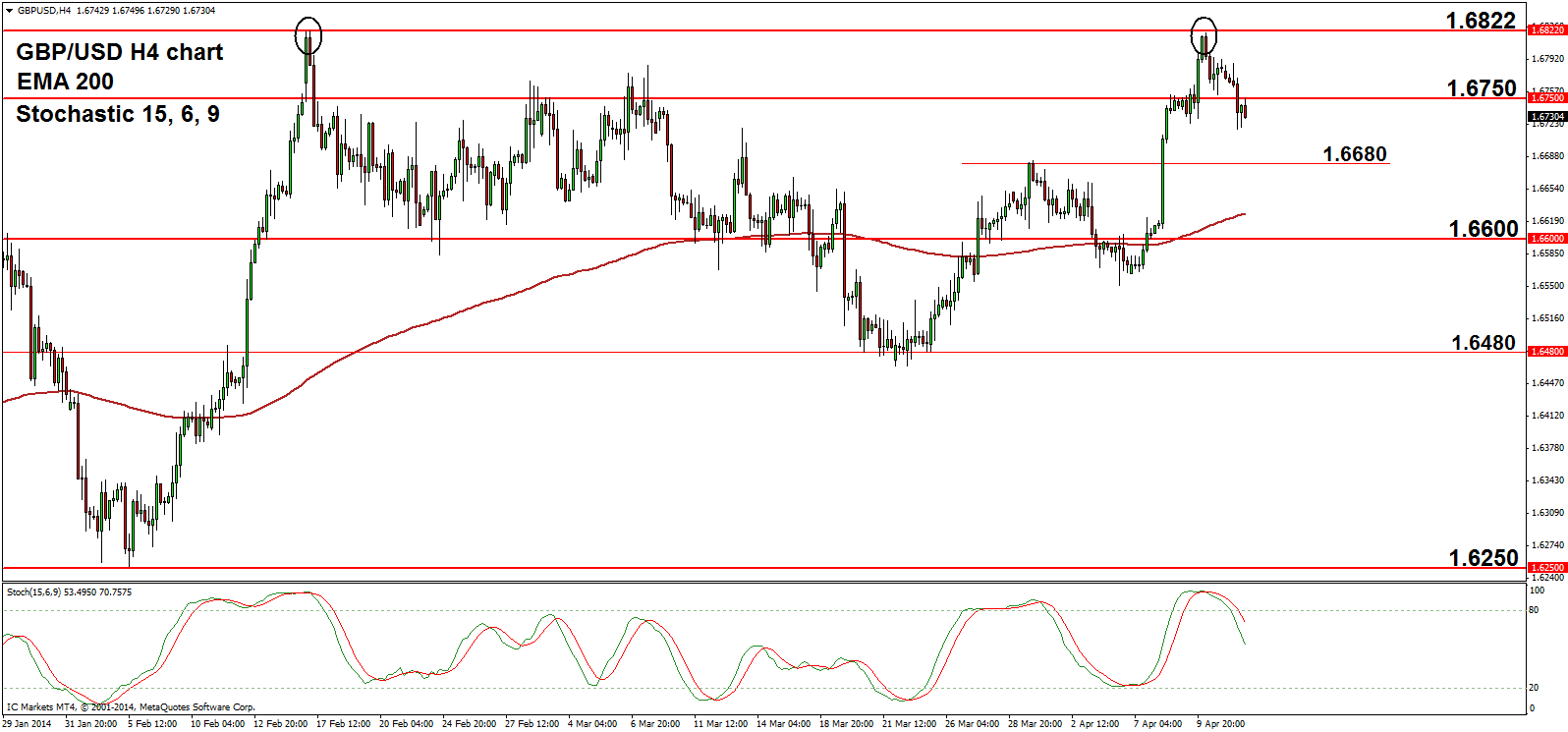 Technical Overview
The latest move down cleared the overbought condition of the Stochastic and opened the door for a resumption of the uptrend. The day's direction will be highly influenced by the release of the U.S Retail Sales but from a strictly technical point of view, we anticipate a climb above 1.6750. The first potential support is located at 1.6680, while major resistance sits at 1.6820.
Fundamental Overview
The United Kingdom didn't schedule major economic or financial releases for the day ahead so focus will be on the U.S Retail Sales numbers and on the technical aspect.