EUR/USD
During yesterday's trading session the pair had a mild retracement lower, followed by another bullish push. ECB's Monthly Bulletin didn't reveal any unexpected data so the release was mostly overlooked by market participants.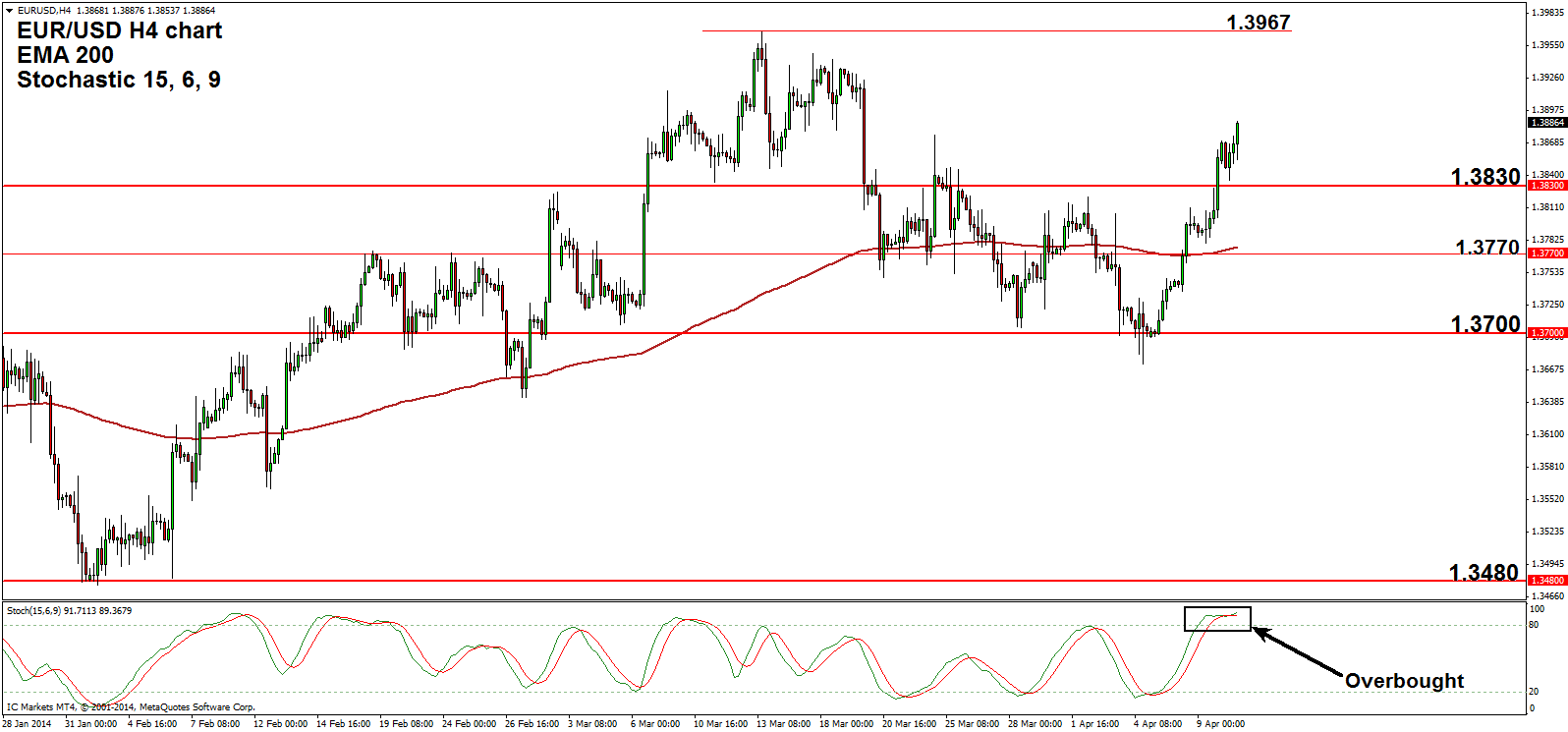 Technical Overview
Although the expected retracement lower occurred yesterday, price didn't move lower enough to clear the overbought condition of the Stochastic and the indicator is still trading well above its 80 level. This suggests that a stronger move south is likely to happen today; after a totally bullish week, profit taking may also add some bearish pressure (buyers close a trade by selling) and help clear the overbought state of the market. Support sits at 1.3830 while the first level of interest to the north is 1.3967.
Fundamental Overview
Germany's Consumer Price Index is released today at 6:00 am GMT and expected to decrease from 1.2% to 1.0%. German inflation is an important part of the entire Euro Zone inflation and a higher reading is considered bullish for the currency while a lower one is viewed as bearish.
At 12:30 pm GMT the U.S. Producer Price Index (PPI) is announced, showing the change in prices charged by producers for their goods. The indicator has some inflationary implications because a higher PPI will eventually translate into a higher price paid by consumers. An increase is anticipated from the previous -0.1% to 0.1% and numbers which surpass estimates have the potential to strengthen the greenback. The final event of the week is the release of the U.S. Consumer Confidence, scheduled at 1:55 pm GMT. This is a leading indicator of consumer spending (a consumer who is confident about current and future economic conditions is likely to spend more) and values above the estimated 81.2 can take the pair lower on the back of U.S. Dollar strength.
GBP/USD
The Bank of England kept the Interest Rate unchanged at 0.50% and the event didn't create sharp moves but the pair retraced lower yesterday and support was barely missed.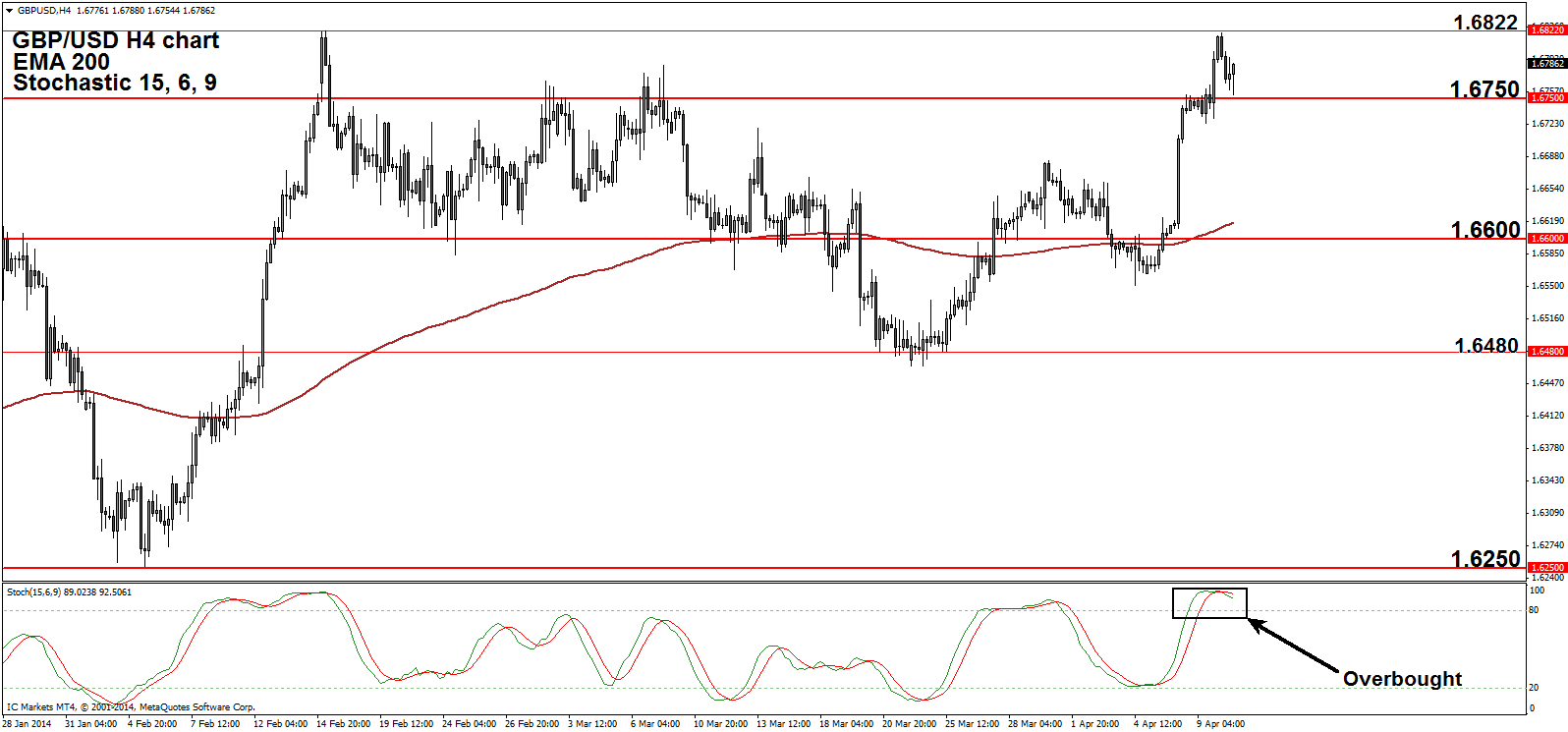 Technical Overview
The resistance located at 1.6822 was touched but price failed to break it in the first attempt; at the moment price is completing a retracement and shows signs of rejection off 1.6750 support but the Stochastic is still moving in overbought territory so further bearish movement is a distinct possibility. Once the retracement is over, we anticipate another attempt at breaking 1.6822 resistance.
Fundamental Overview
The United Kingdom didn't schedule any major news releases for today so the market will be mostly driven by the U.S. events and by the technical aspect. The G20 Meetings continue today in Washington, DC.
We hope your trading was successful this week and we wish you a great weekend.