EUR/USD
The pair touched the resistance zone created around 1.3830 before the release of the FOMC Meeting Minutes, which triggered another bullish reaction and a clear move above the mentioned resistance. According to the Minutes, several policy makers said that speculations about a speedy rate hike were exaggerated and this generated U.S. Dollar weakness.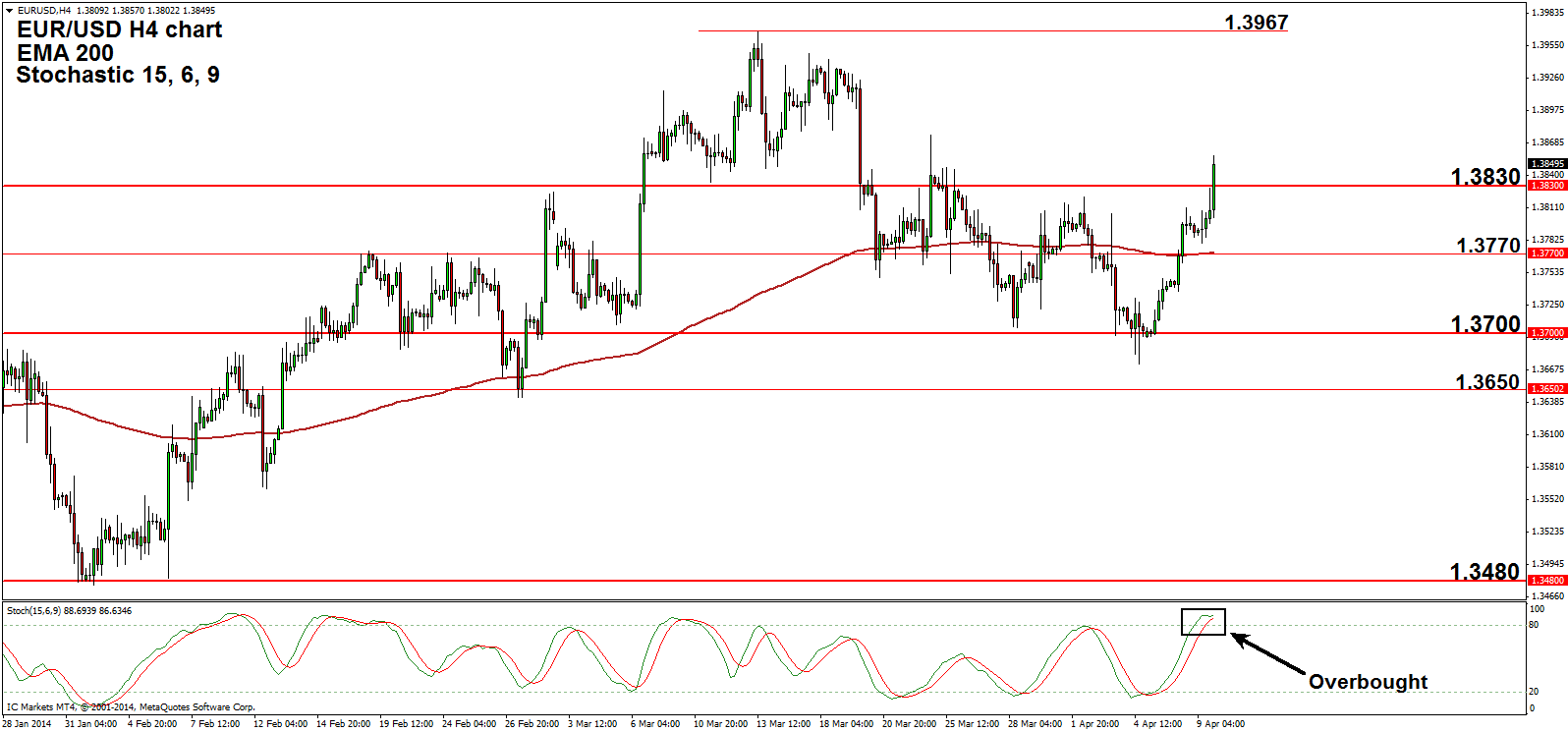 Technical Overview
Our outlook is bullish considering the latest developments, but the Stochastic is indicating a clearly overbought market, a fact which makes us believe that a retracement lower will occur. This bearish move will most likely find support at the recently broken level of 1.3830 but moves below this level are not out of the question either. The first major resistance is located at 1.3967 which is also the highest price reached by the pair during the years 2012, 2013 and 2014.
Fundamental Overview
The day's first important event is the release of the ECB Monthly Bulletin which contains details about the economic and financial data that was analyzed when the Central Bank made its interest rate decision; an ECB analysis on current conditions and an economic outlook will also be presented. The Bulletin is closely watched by traders in an attempt to find hints about future monetary direction but the impact of the release is not constant. The event is scheduled at 8:00 am GMT.
The G20 (Group of 20) meetings start today in Washington DC and will be attended by bankers and finance ministers from the member states. The Ukrainian crisis and other important matters will be discussed so sharp moves can occur until the meetings are concluded.
GBP/USD
Throughout the day, the Pound hesitantly climbed above the level located at 1.6750 but Fed's Meeting Minutes added extra steam and the pair quickly rallied towards the next resistance.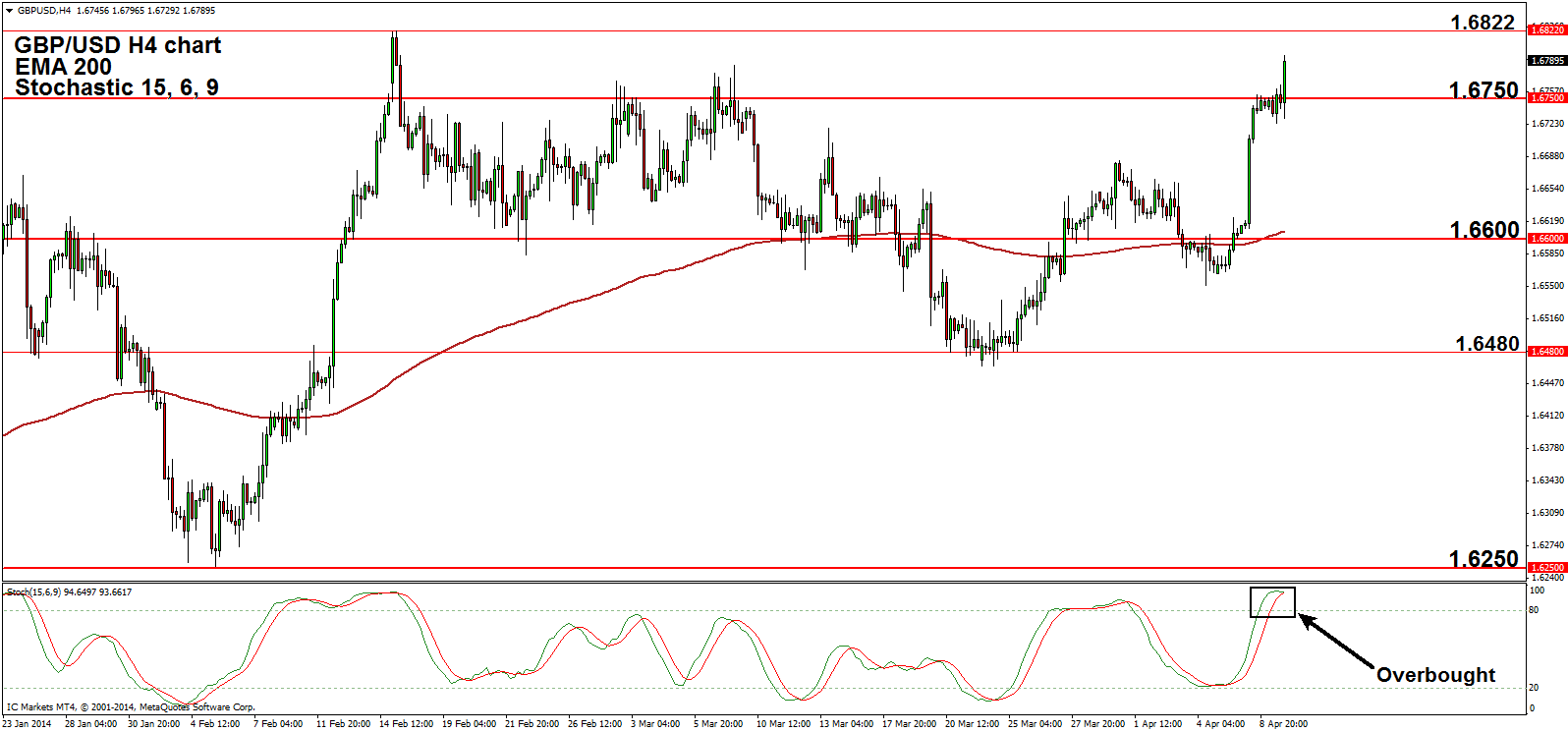 Technical Overview
In light of recent moves, we consider the next target to be the year's high located at 1.6822. However, the overbought condition of the Stochastic makes a bearish retracement highly probable. A good place for this retracement to stop is the level of 1.6750, but today's price action can be highly influenced by the fundamental aspect.
Fundamental Overview
A major event will affect the Pound today: the release of the Official Bank Rate which is scheduled at 11:00 am GMT. Although United Kingdom's economy is showing signs of constant improvement, the interest rate is not expected to change for this release (current rate is 0.50%) but volatility will be present nonetheless so caution is recommended. At the same time the Bank of England will announce the Asset Purchase Facility value (no change is estimated from the current 375B); this is the amount of money the BoE intends to create with the purpose of stabilizing the currency by purchasing assets in the open market. A higher value is regarded as bearish for the Pound while the opposite is true for a lower value.