EUR/USD
The U.S. Dollar weakened yesterday against most of its peers as some analysts speculate that investors are starting to turn towards riskier assets that can also generate higher yields. The pair moved on a bullish path for almost the entire day, on the back of U.S. Dollar weakness.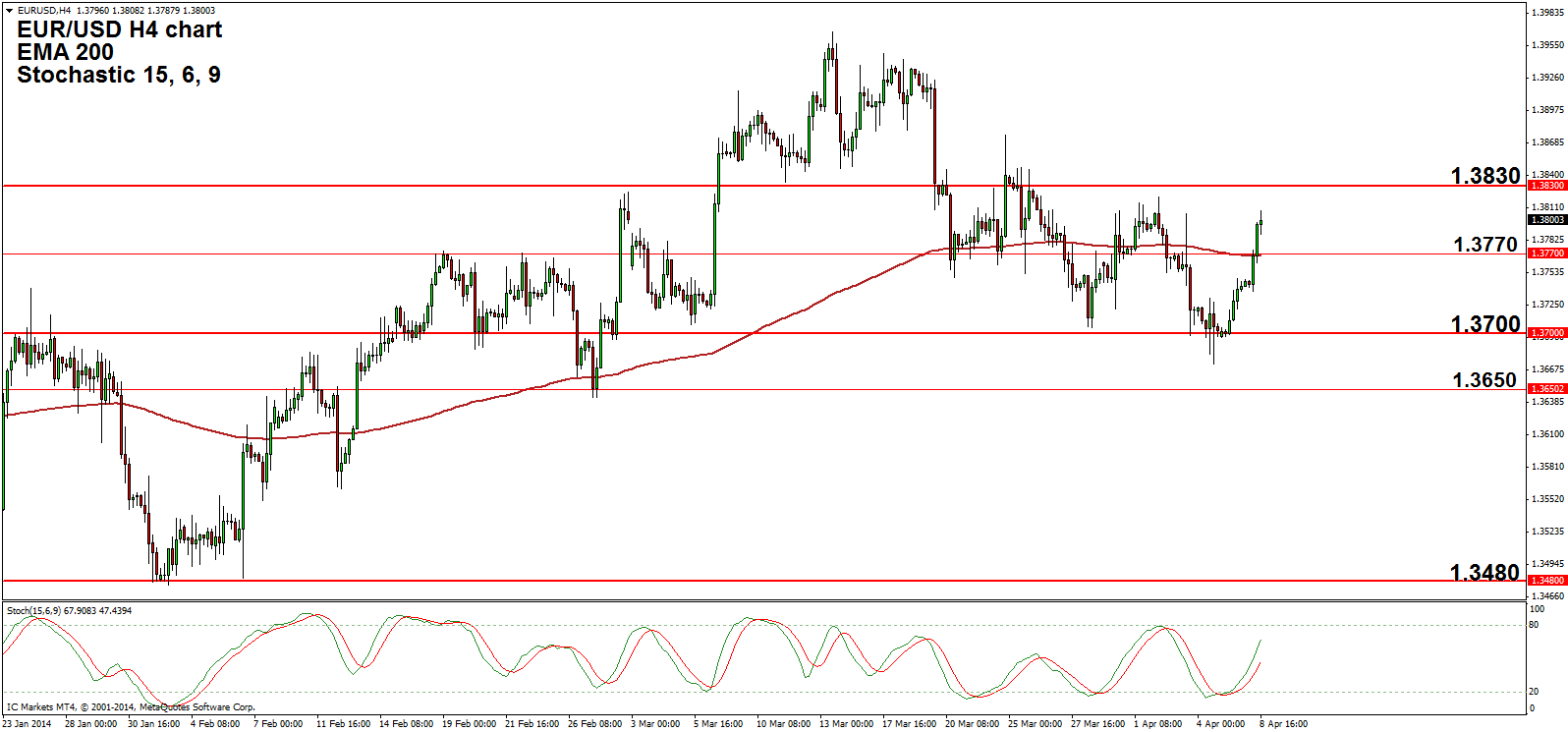 Technical Overview
The resistance located t 1.3770 was clearly broken yesterday and this fact will most likely take the pair into the next important level which is 1.3830. If this level will be touched today, we anticipate a move lower, considering that lately the pair lacks strong movement and price is bouncing between 1.3700 and 1.3830. Price action will be highly influenced by the release of the FOMC Meeting Minutes which will most likely have a strong impact on the greenback.
Fundamental Overview
At 6:00 pm GMT the Federal Open Market Committee (FOMC) will make public the Minutes of their latest Meeting, containing important insights into the reasons which led to the members' latest interest rate vote. The Minutes usually contain hints about future monetary policy direction and the Dollar is highly affected by their release so volatility is anticipated and we recommend caution if trading at the time.
GBP/USD
United Kingdom's Manufacturing Production indicator posted a value of 1.0%, surpassing the estimated 0.3%, a fact which triggered huge Pound strength and took the pair 150 pips higher.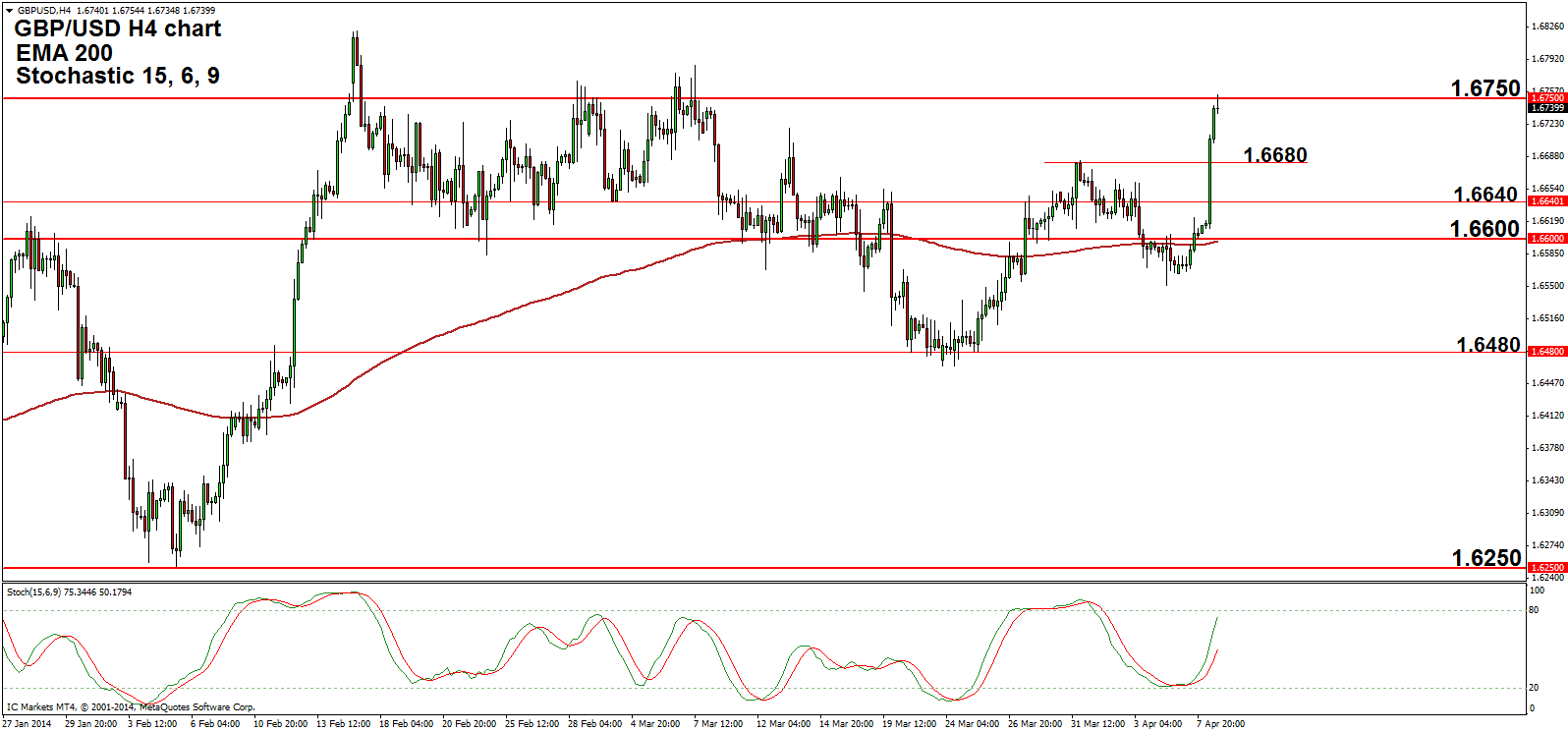 Technical Overview
Price easily broke through the levels of 1.6640 and 1.6680, without displaying even a hint of hesitation and finally paused at the important 1.6750 resistance. We expect this level to reject price lower in the form of a retracement but the optimism surrounding the Pound is likely to prevail and to eventually take price above 1.6750. The first level of interest to the down side is 1.6680 and will probably offer support if price reaches it.
Fundamental Overview
United Kingdom's Trade Balance is announced at 8:30 am GMT and expected to increase from the previous -9.8B to -9.3B. The indicator shows the difference between imported and exported goods and numbers below zero show a deficit but a higher than estimated value favors the Pound (because shows a lower deficit). As always, the U.S. events will have a direct impact on the pair's movement.