EUR/USD
The Euro strengthened yesterday as ECB officials signaled that quantitative easing is not imminent and deflation is not alarming for the time being. Overall we had a slow day, mostly controlled by bulls after a ranging start of the session.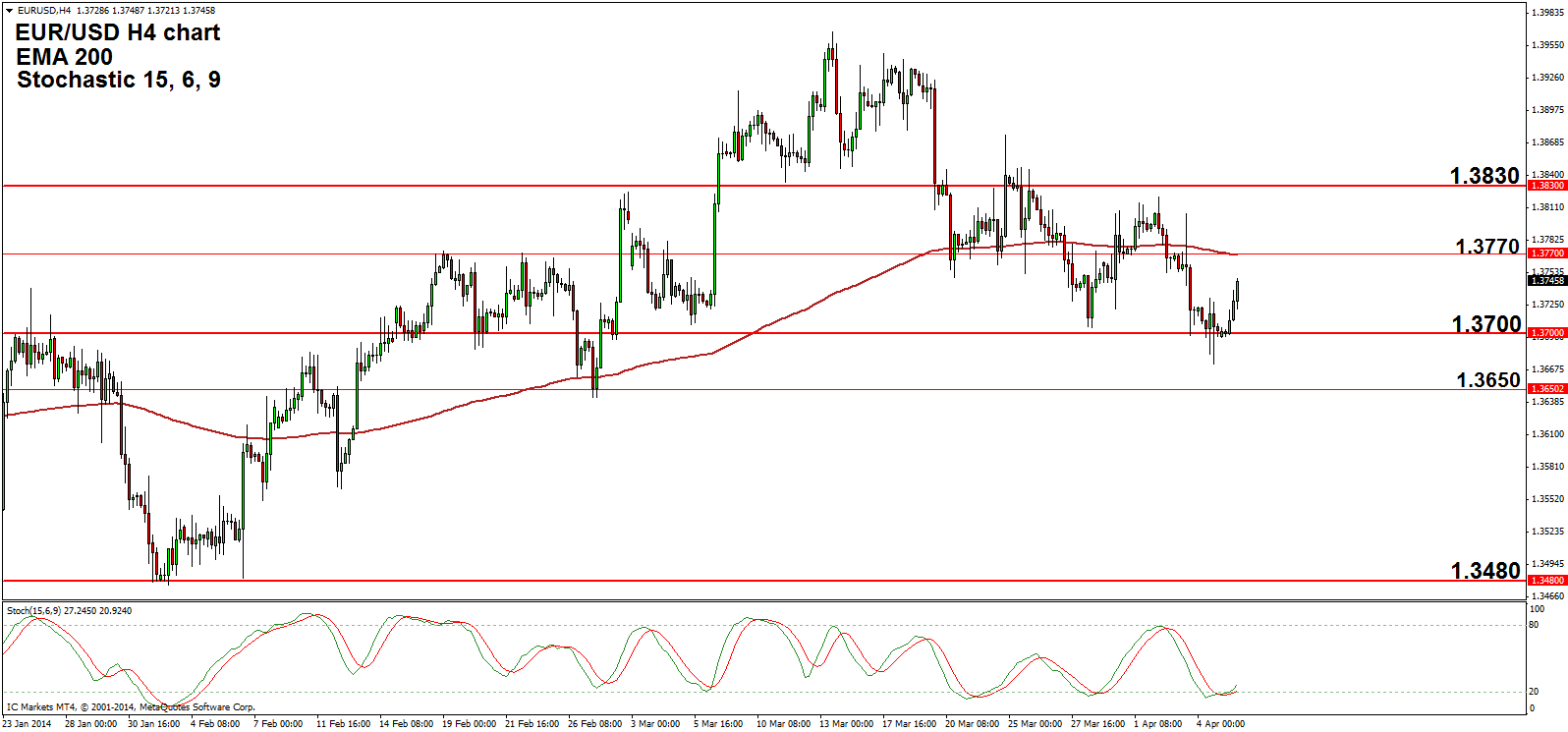 Technical Overview
The support located at 1.3700 proved to be too strong for bears to break in the first attempt and we saw an almost perfect bounce higher once price touched the level. The oversold condition of the Stochastic had an important role in yesterday's climb and we expect price to continue to move north until 1.3770 is touched and the oversold condition is completely cleared. If price extends the current climb, 1.3770 would be a good place for bearish movement to resume.
Fundamental Overview
The Bureau of Labor Statistics will release today at 2:00 pm GMT the U.S. Job Openings (excluding the farming sector). The indicator doesn't have a high-impact but can still affect the greenback if surprising numbers are posted. Today's estimate is 3.99M, an increase from the previous 3.97M and higher numbers are considered beneficial for the U.S. Dollar.
GBP/USD
Similar to the Euro, the Pound had bullish behavior yesterday but didn't travel a significant distance. However, the resistance located at 1.6600 was pierced again, a fact that shows underlying bull strength.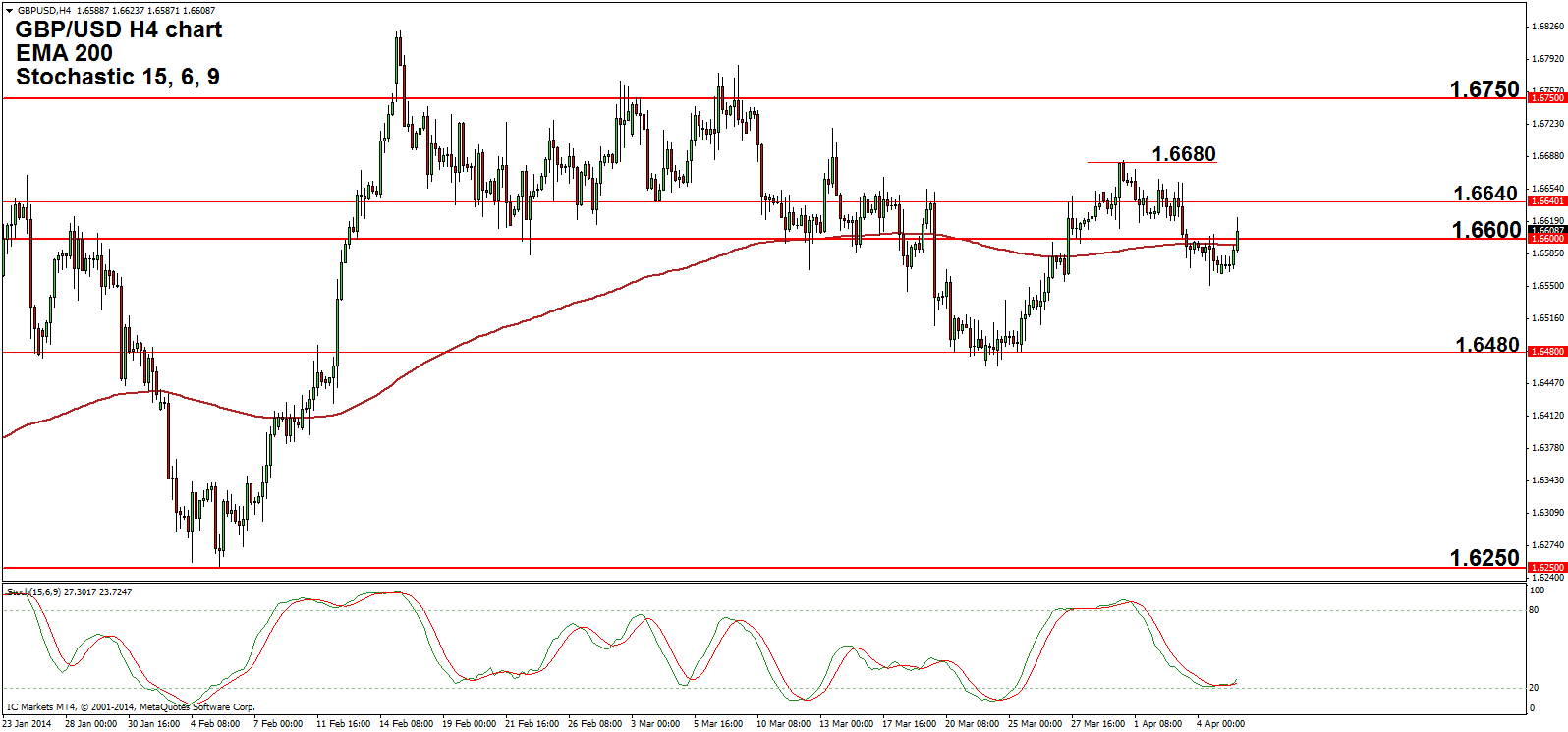 Technical Overview
Although the market is not severely oversold, the Stochastic is crossing upwards very close to the 20 level and price is trading above resistance. This suggests that further bullish action may follow and the pair may reach 1.6640. Important British data is released today so price direction will be mainly influenced by it.
Fundamental Overview
AT 8:30 am GMT the British Manufacturing Production is released, with a small decrease expected: 0.3% from the previous 0.4%; better numbers suggest economic expansion and have the potential to strengthen the Pound. Later in the day, at 2:00 pm GMT the National Institute of Economic and Social Research (NIESR) will announce an estimate of the UK Gross Domestic Product. This estimate is 0.8% and any value above it is beneficial for the Pound since the GDP is the main gauge of an economy's overall performance.