EUR/USD
Euro Zone inflation data came out weaker than estimated yesterday, a fact which triggered a sharp drop. However, a lightning fast whipsaw followed and price rallied for a quick move above 1.3770.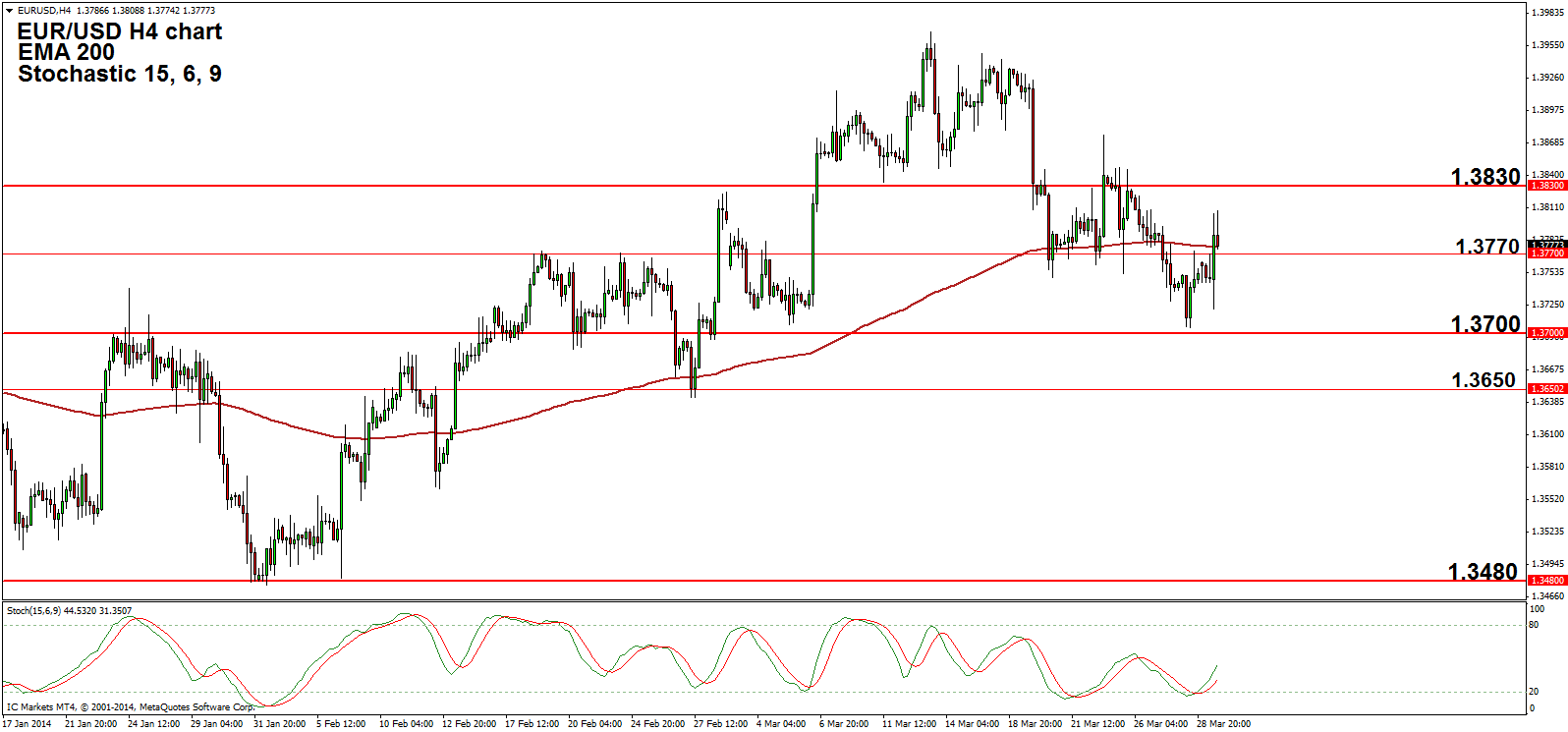 Technical Overview
On a four hour chart the Stochastic is crossed upwards and the latest momentum favors the bulls. This makes 1.3830 the next probable target but before that happens, a retest of the recently broken 1.3770 is very possible. If this retest will result in a bounce rather than a break, the probability for a touch of 1.3830 will increase. On the other hand, a quick move below 1.3770 would indicate that fundamental data was maybe misinterpreted by some market participants and the rally cannot be sustained.
Fundamental Overview
At 7:55 am GMT the German Unemployment Change numbers are released. Rising levels of unemployment suggest a contraction of economic activity and probably decreased consumer spending in the near future; since German unemployment is crucial for the Euro Zone, higher numbers are usually detrimental for the single currency. Today's forecast is an increase to -9K from last month's -14K.
Later in the day, at 2:00 pm GMT the U.S. Manufacturing PMI will be released and anticipated to increase from 53.2 to 54.2, a fact which would benefit the US Dollar as the survey is considered a leading indicator of economic health.
AUD/USD
The Australian Dollar had another bullish day yesterday and came very close again to the major resistance located at 0.9300. Today's important fundamental developments are expected to create strong moves and to determine the pair's next direction.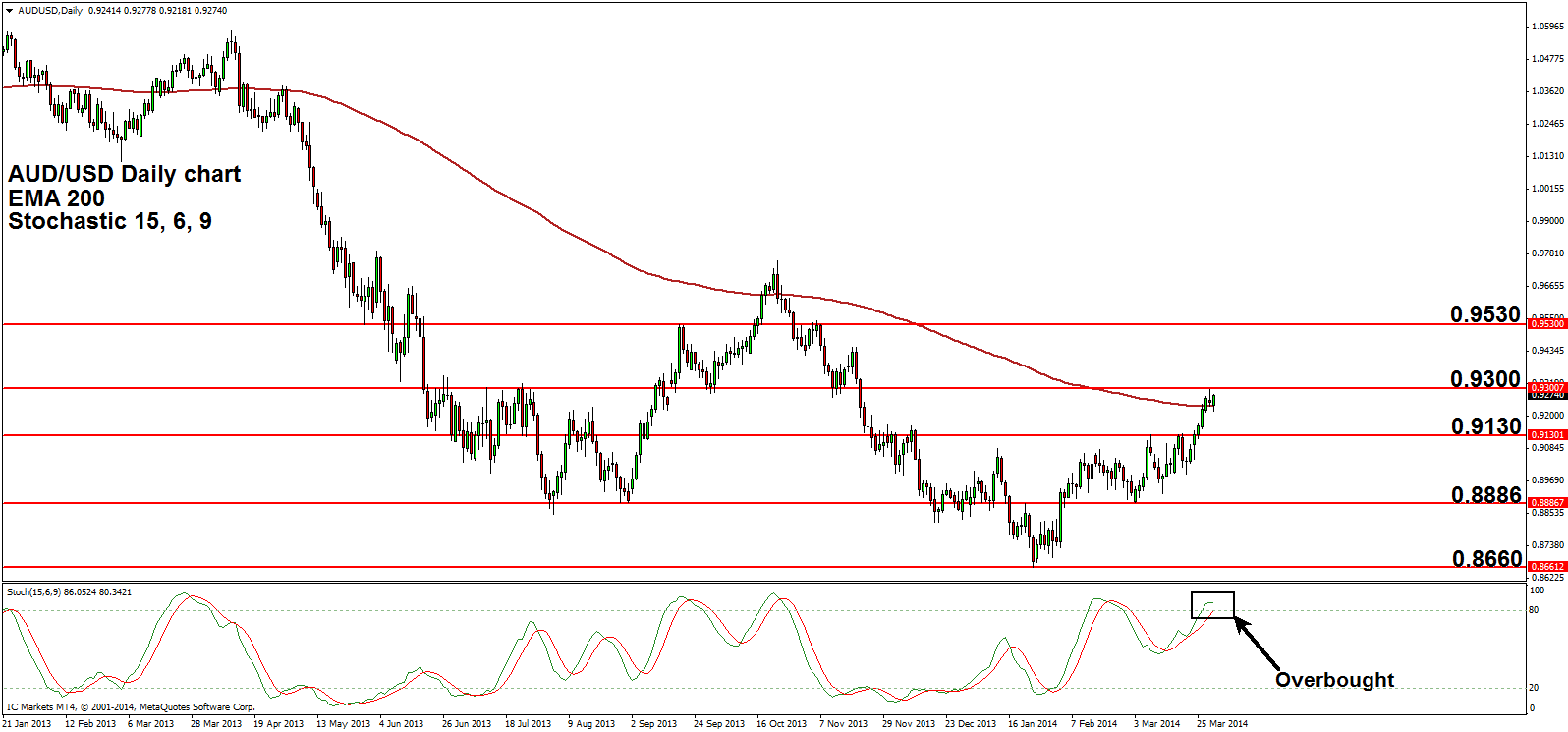 Technical Overview
The pair recently touched 0.9300 and showed some signs of rejection but yesterday's bullish move showed that buyers are still in control of the pair. At the moment the Stochastic on a Daily chart is sitting in overbought territory, above the 80 level, a fact which favors moves south but it is not a sell signal by itself. The main levels to watch are 0.9300 as resistance and 0.9130 as support but the technical aspect will be overshadowed by the fundamental aspect.
Fundamental Overview
The main event of the day is without a doubt the Australian Cash Rate, announced by the Reserve Bank of Australia at 3:30 am GMT. No change is anticipated from the current 2.50%, but the Rate Statement which also contains insights regarding the reasons that influenced the rate decision, has the potential to strongly affect the pair, depending on the economic outlook which is presented. Clues about future rates may be present and the market is expected to react strongly if this is the case.