EUR/USD
U.S. data released yesterday was mixed, showing a lower number of unemployed people but a worse than estimated value for the Pending Home Sales. However, the day closed lower and sellers were in control of the pair for most of the day.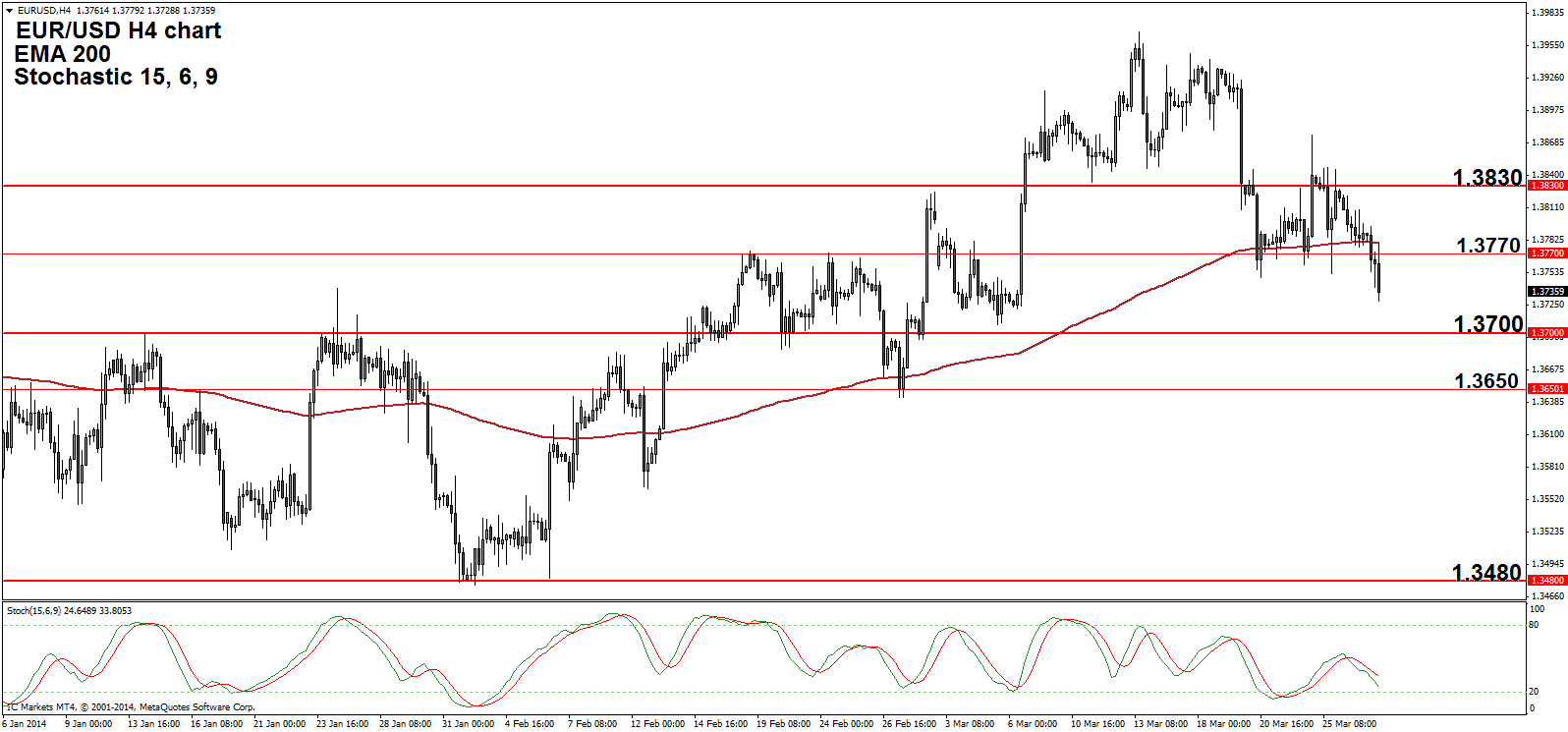 Technical Overview
Price is trading below the 200-period Exponential Moving Average and below the support located at 1.3770 and it appears like 1.3700 is the next destination. During today's session the main levels to watch are 1.3770 (for a potential retest from below) and 1.3700 as major support. If the latter is broken, the next barrier in front of falling prices is located at 1.3650 but the technical aspect of the market will probably be overshadowed by the release of the German CPI which usually has a big impact on the pair's movement.
Fundamental Overview
Today at 1:00 pm GMT the most important gauge of German inflation is released: the Consumer Price Index. A small decrease, from the previous 1.2% to 1.1% is expected and usually lower values weaken the Euro because falling inflation may eventually determine the ECB to decrease the interest rate in order to counter its effects. The German economy is the backbone of the Euro Zone and German inflation is closely watched by market participants, having the potential to be a strong market mover.
GBP/USD
Yesterday's highlight was without a doubt the much better than estimated value of the UK Retail Sales, a fact which strengthened substantially the Pound and took price above the important level of 1.6600.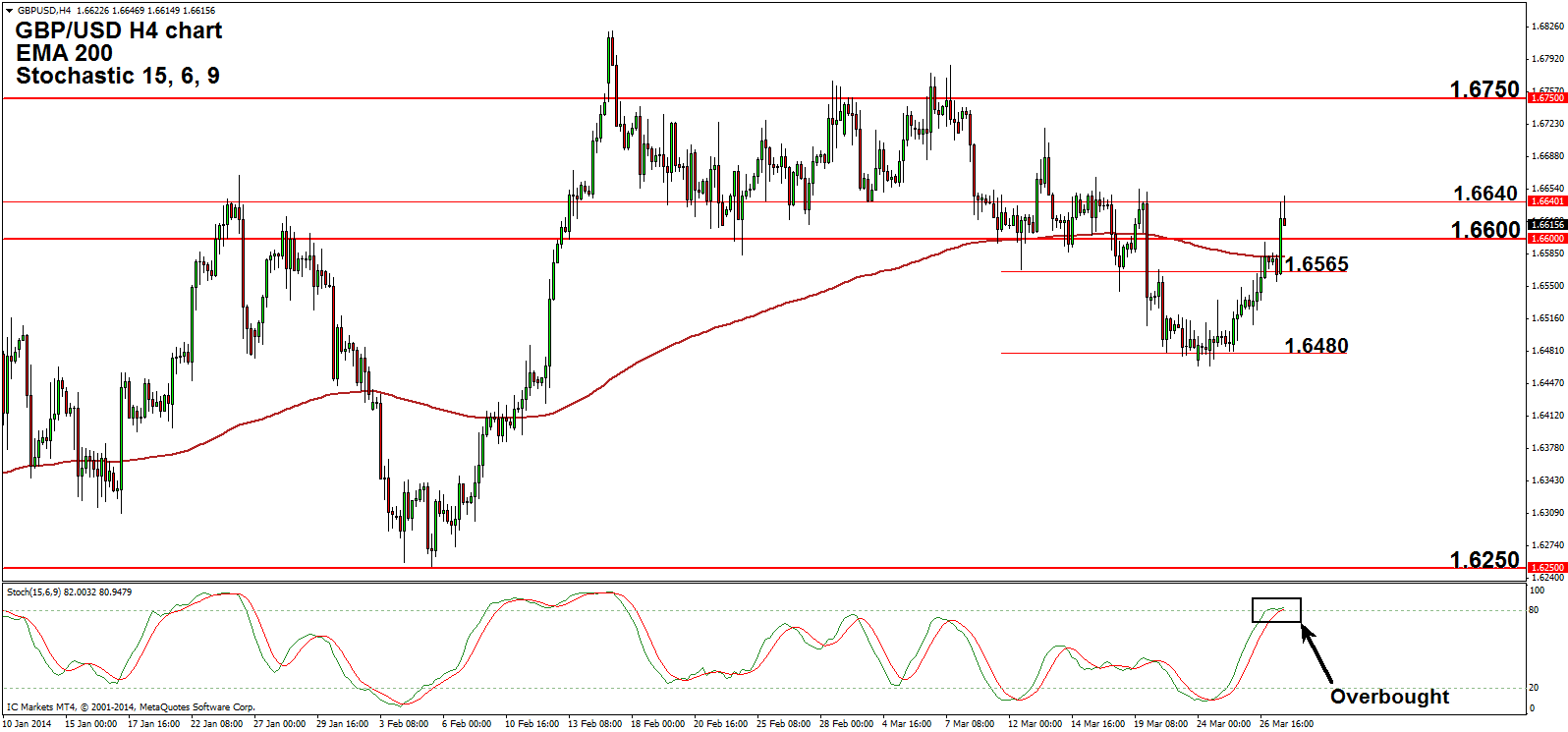 Technical Overview
Price pierced 1.6600 resistance and even touched 1.6640; if buyers can sustain the pair above these levels, the overall bias is likely to change to bullish and 1.6600 will become support once again. The Stochastic is showing an overbought condition of the market, a fact which favors a potential drop but is not a signal to go short by itself.
Fundamental Overview
United Kingdom's final version of the Gross Domestic Product will be announced today at 9:30 am GMT with no change expected from the current 0.7%. This version is less important than the preliminary version but strong impact is expected nonetheless because the GDP is considered the economy's main indicator of health and higher values positively affect the Pound.
We hope your trading was successful this week and we wish you a great weekend.